EXCLUSIVE: Crime tale and family drama commissioned by Lilting backers.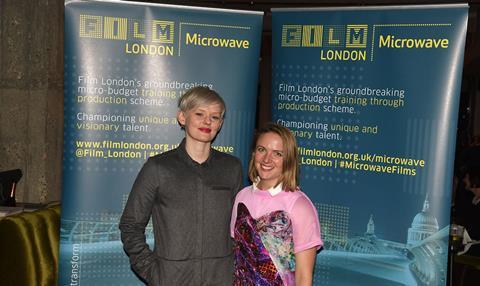 Film London Microwave, the low-budget production scheme behind Lilting and Shifty, has commissioned family drama Sick(er) and crime tale Looted.
These are among 12 projects in development through the ongoing scheme, funded by BBC Films, BFI and Creative Skillset.
Writer-director Rene Pannevis' Looted explores crime and moral ambiguity in a tale of burglary, friendship and thieves who fall out.
The film will be produced by Jennifer Eriksson, a post-production manager on Rooney Mara drama Una, and Goalpost films executive Jessie Mangum (Holding The Man).
Sick(er) will explore anorexia, self-image and family bonds. Writer-director is Lucy Brydon, a novelist with shorts experience, while producer is Dan Cleland, co-producer of David Leon's directorial debut Orthodox, and Jeanette Sutton, who was an assistant director on Sundance drama Lilting.
The two successful commissions will receive $88,000 (£100,000) towards a capped $133,000 (£150,000) production budget and an additional $22,000 (£25,000) to support their finished films' distribution and exhibition.
Microwave is supporting 36 filmmaking teams over three years. In each round, 12 teams are shortlisted to go through Microschool, Film London's five-day 'bootcamp', which is combined with six weeks of development with industry mentors.
The shortlist is then narrowed down to six, with those filmmaking teams getting six further weeks of mentoring and development.
Film London chief executive Adrian Wootton said: "These are exactly the kind of bold, striking stories and distinctive, innovative ideas we want to back, and in common with our previous commissions, set the bar incredibly high for the next round of applications.
"While we welcome these two new filmmaking teams to the fold we also bid a fond farewell to Deborah Sathe, our outgoing head of talent development and production".