EXCLUSIVE: Film becomes the seventh Jarmusch title in the company's classic collection.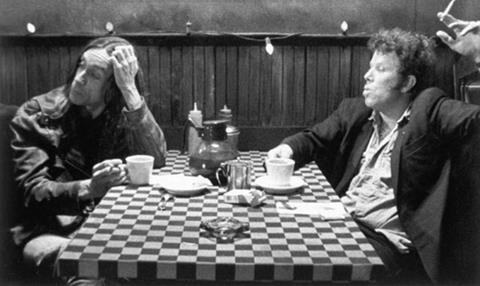 Cult director Jim Jarmusch is a major presence at this year's Cannes with two films in official selection. Now, one of his classics from a decade ago, Coffee And Cigarettes (2003), has been added to The Match Factory's Jarmusch library
The Match Factory's Jarmusch library already includes Permanent Vacation (1980), Stranger Than Paradise (1984), Down By Law (1986), Mystery Train (1989), Night On Earth (1991), and Dead Man (1995). With the addition of Coffee And Cigarettes, there are are seven Jarmusch titles in the TMF classic collection.
Coffee And Cigarettes consists of a series of short films shot over a period of almost 20 years, featuring icons like Tom Waits, Iggy Pop, Roberto Benigni, Bill Murray and Cate Blanchett.
"With the motif of coffee and smoke, Jim Jarmusch has brought together the most outstanding figures from the film and music scene. I'm thrilled to handle this original and timeless piece in the international market, which immerses us again in a Jarmusch world of its own." commented Michael Weber, managing director of The Match Factory.
"I am very proud and happy to be expanding my relationship with Match Factory with the latest inclusion of Coffee And Cigarettes. They continue to do an excellent job as sales agents for so many of my films," Jim Jarmusch commented.
The two Jarmusch features are Paterson, starring Adam Driver and screening in competition, and Gimme Danger, about Iggy Pop and punk group The Stooges, which is receiving a Midnight Screening.