EXCLUSIVE: Feature to recount the story of the key figure in Russian history.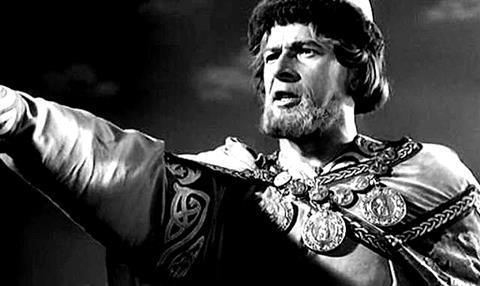 Two-time Oscar-nominee Michael Radford (Il Postino – The Postman) is attached to direct historical epic Alexander Nevsky for Manuela Noble's Wacha Films.
Radford penned the ambitious project's screenplay, based on the real life man, who is considered one of the key figures in Russian history.
Born as a prince, Nevsky fled his home after his brother was murdered by crusaders, but he returned to lead his people into battle on multiple fronts, uniting the principalities of the medieval territory into what we now know as Russia. His actions led him to be canonized as a saint by the Orthodox Church.
The film promises both large-scale battle scenes on land and sea, as well a romantic plot between Nevsky and a warrior princess. The producers are in Cannes seeking potential partners for the big-budget project.
Nevsky was previously depicted in Sergei Eisenstein's 1938 feature Alexander Nevsky [pictured].