EXCLUSIVE: The head of Colombia's film support body has praised the success of national films in Cannes after one the most triumphant years ever for Latin American cinema.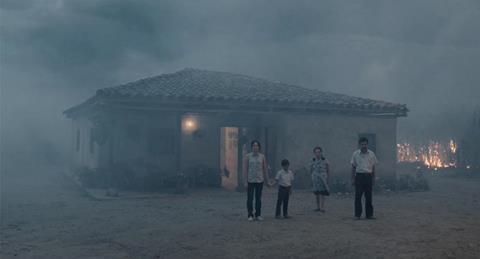 Proimágenes Colombia director Claudia Triana hailed "an important exposure of new talents" as Ciro Guerra's Embrace Of The Serpent (El Abrazo de la Serpiente) and César Augusto Acevado's Land And Shade (La Tierra Y La Sombra) picked up a quartet of prestigious prizes on the Croisette.
Embrace Of The Serpent, produced by Screen 'Future Leader' Cristina Gallego, earned the Art Cinema Award in Directors' Fortnight and uses a dual timeline to trace the journey of two scientists across the Amazon.
First-time filmmaker Acevado's Land And Shade won the France 4 Visionary Award in Critics' Week and explores a rekindling of passion in a woman when her ex-husband returns to care for their ailing son.
Acevado also won the Caméra d'Or and the film earned the Society Of Dramatic Authors And Composers SACD Prize.
"On the heels of its success at last year's Cannes Film Festival with Simon Mesa's short film Leidi – which received the Palme d'Or – this year Colombia came back from Cannes with four awards and an important exposure of new talents," said Triana.

"It is the result also of a consistent policy of the national government incentives in the last 16 years that is paying off."
Triana continued: "All of the winning films have had grants from the Colombian Film Fund and the National Film Council, the Ministry Of Culture and Proimágenes Colombia are very proud of this new generation of Colombian filmmakers that have [developed] their careers within the system.
"Their stories have reflected a strong and personal point of view of memorable cultural heritage."