EXCLUSIVE: Charlie Hunnam stars in the re-telling of the 1973 classic.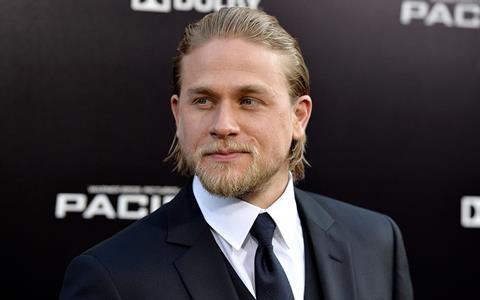 Red Granite International's Danny Dimbort and Christian Mercuri have begun sales here on Papillon starring Charlie Hunnam.
The film is styled as a contemporary and gritty re-telling of Franklin J. Schaffner's 1973 classic that starred Steve McQueen as Henri Charrière, a petty criminal sent to the notorious Devil's Island penal colony in French Guiana after he is unjustly convicted of murder.
Charrière befriends a counterfeiter who offers to fund his escape in return for protection.
Danish director Michael Noer is lining up to start production outside the US this summer from a script by Aaron Guzikowski. CAA represents US rights to the classic adventure story.
Riza Aziz, Joey McFarland, Ram Bergman and Roger Corbi produce, while Dimbort and Mercuri are among the executive producers with David Koplan, Yan-Fischer-Romanovsky, Joshua D. Mauer, Terrence Chang and Martin Hellstern.