The film was the first ever Punjabi-language to feature in a competitve section of the festival.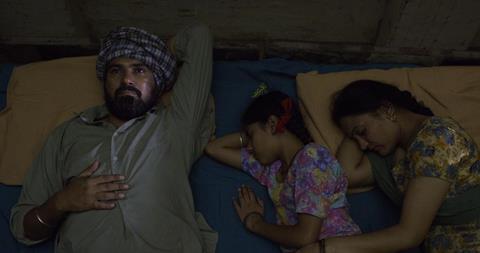 Studio Film Group (SFG International) has secured all Canadian rights from Elle Driver for The Fourth Direction (Chauthi Koot), which received its world premiere in Un Certain Regard at this year's Cannes Film Festival.
It is the first Punjabi-language film to ever screen in competition at Cannes.
Based on two short stories by Waryam Singh Sandhu, the film uses mostly non-professional actors for its Punjab-set tale, which takes place in 1984 during India's tumultuous groundswell for a Sikh separatist state.
Director Singh is made his Cannes premiere with this follow-up to his debut, Alms For A Blind Horse, which was unveiled at the Venice Film Festival in 2011.
For The Fourth Direction, Singh reunites with his Alms director of photography Satya Nagpaul. The pair were honoured on that film with awards for best direction and best cinematography at India's National Film Awards.
SFG president Nadia Sandhu said the film breaks "the Bollywood storytelling mold".
"The events of 1984 are a major touchstone in recent Indian history and while they have a particular relevance to a large number of Indo-Canadians, the Hindu-Sikh stories depicted in The Fourth Direction are accessible as deeply personal human stories for film fans of all backgrounds," Sandhu added.
The agreement was negotiated by Elle Driver MD and head of international sales Eva Diederix and SFG's Sandhu.
SFG recently made the move into production, announcing the first Indo-Canadian co-production - an adaptation of Nikolai Gogol's The Overcoat.