Festival top brass have unveiled the complete line-up of films that includes six world premieres, 10 North American premieres and 27 US premieres.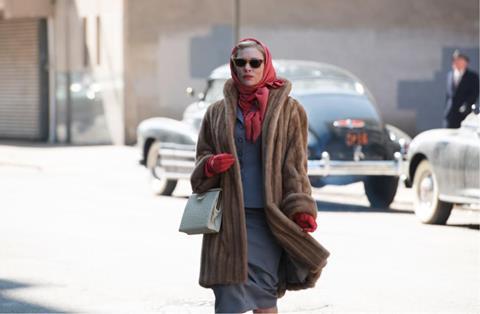 The six world premiere selections include Nicole N Horanyi's Danish documentary Motley's Law; Majid Barzegar's Iranian drama A Very Ordinary Citizen; and Vahid Hakimzadeh's UK-Japanese entry Greater Things.
There are also first-ever public screenings of Mercedes Kane's US film Breakfast At Ina's; Patrick Underwood's US selection The Middle Distance; and Rob Hatch-Miller's US documentary Syl Johnson: Any Way The Wind Blows.
The International Documentary Competition line-up features Poland's Call Me Marianna from Karolina Bielawska, Ostap Kostyuk's The Living Fire and Time Suspended from Natalia Bruschtein.
Festival selections include Todd Haynes' Carol, Andrew Haigh's 45 Years, Hsiau-hsien Hou's The Assassin, Paolo Sorrentino's Youth and László Nemes' Son Of Saul.
Oddlot founder and CEO Gigi Pritzker will be the subject of a tribute as part of the industry programming that runs concurrent with the festival from October 22-25.
As previously announced the festival kicks off on October 15 with Nanni Moretti's Mia Madre.
The 51st Chicago International Film Festival runs from October 15-29. For further details click here.