China's Dalian Wanda Group is reportedly in talks to acquire a majority stake in Legendary Entertainment.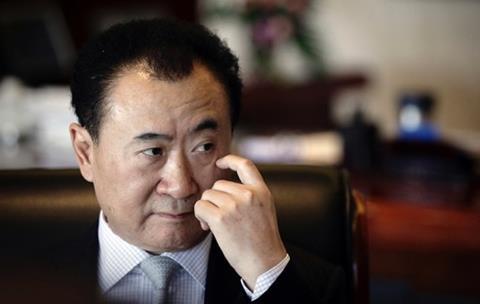 The deal, which values Legendary at $3bn-$4bn, would give Wanda just over half of the company, with Japan's Softbank Corp and investment firm Waddell & Reed Inc selling their shares. Softbank invested $250m in Legendary in 2014.
Wanda, founded by Wang Jianling, acquired US exhibitor AMC Entertainment for $2.6bn in 2012 and bought Australian exhibitor Hoyts in June last year. The company owns China's largest cinema circuit, Wanda Cinema Line, and is also involved in production, financing and distribution. It recently bankrolled Antoine Fuqua's Southpaw.
Legendary already has a presence in China through its Legendary East outpost, headed by Peter Loehr, which has a co-financing deal with China Film Group and is currently in post-production on Zhang Yimou's English-language tentpole The Great Wall.
Legendary productions such as Godzilla and Pacific Rim have been huge hits in China. Its upcoming productions include Warcraft, a live-action adaptation of the video game, which is part-financed by China's Tencent Holdings. Universal Pictures is releasing the film, which opens on June 10.