EXCLUSIVE: Edinburgh-based Cinefile has taken UK and Irish rights to Brian Cox-starring The Carer from sales company Yellow Affair.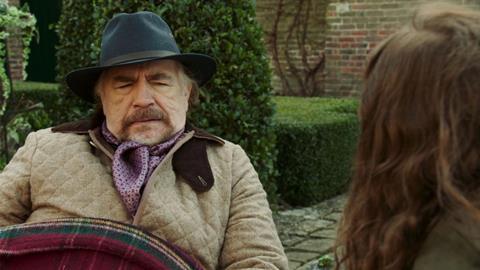 Hungary's János Edelényi directs the story of a retired Shakesperean actor (Brian Cox) who hires a Hungarian carer (Coco König) with her own dreams of stardom.
The film, which premiered at Palm Springs and played last week at the Edinburgh International Film Festival, will have its London premiere on Aug 5 at the Regent Street Cinema in the presence of co-stars Emilia Fox, Anna Chancellor, Edelényi and König with Cox appearing via Skype from New York.
The film's UK cinema run will include bookings at Manchester Home, Edinburgh Filmhouse and Glasgow Film Theatre.
"We're convinced that the subject and Cox's presence in an impressive cast will prove attractive to audiences. And the so-called silver screen patrons are an increasingly important part of the fabric of cinema-going although the film crosses generations," said Ilona Morison, Cinéfile's head of acquistions.