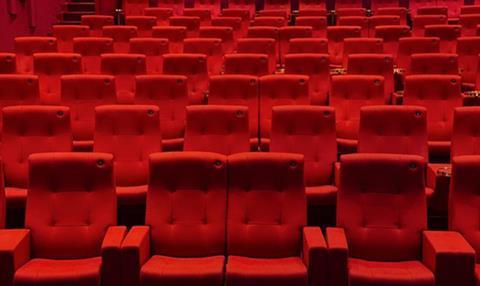 Panellists at CinemaCon on Monday (April 1) discussed the potential impact of artificial intelligence on the film industry and broadly agreed the technology was likely to create a more personalised experience.
"AI used well is about creating a better user experience… We can make it so much more personal and customised," said Will Palmer, chief executive at analytics company Movio. "Our experiences in general are improved because of the information we provide [Uber and other tech service platforms]. There really isn't that level of data in the cinema world like there is with Netflix."
"Personalising and customising at the movie-goer level will be enormous," said Marine Suttle, chief product officer at data and technology outfit Webmedia Movies Pro. "Everything from the way you pick up your tickets to concessions to your feedback on the movie – the journeys on each of these will be driven by some form of machine learning."
Palmer suggested AI had exciting opportunities in the realm of pricing. "There's a lot of out there looking at pricing. We want to look at pricing elasticity, so that is the most a person is willing to pay on a given day. There's a huge opportunity based on what people are willing to pay for content. In some cases we're leaving a lot of money on the table."
In other CinemaCon news from Monday:
Bohemian Rhapsody producer Graham King collected the International Filmmaker Of The Year award at the International Day Lunch and thanked (an absent) Martin Scorsese for being his career inspiration. London-born King quipped that Arnon Milchan, the head of producer-financier New Regency, was asking when the film would cross $900m at the global box office. As of Monday it had reached $896.4m through Fox.
Kevin Hart was unveiled as the recipient of this year's Cinemacon International Star Of The Year and will collect his honour at the CinemaCon Big Screen Achievement Awards on April 4.
California-based MediaMation, maker of the immersive motion EFX experience MX4D, is expanding its presence with more than 50 new global installations in Asia, Europe, North America, South America and Africa starting in mid-2019. The number of installations will jump from 346 facilities to more than 400, a 15% increase of facility locations.