Andrew Lesnie Cinematographer, The Lovely Bones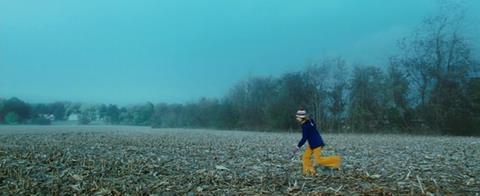 Peter Jackson, says the director's cinematographer Andrew Lesnie, wanted to make "a dramatic, emotive, energised interpretation" of Alice Sebold's dark novel, The Lovely Bones.
Set in Pennsylvania in 1973 and for a decade afterwards - as well as for long stretches in an in-between heaven where a young girl, Susie Salmon, ponders her own death - the film was bound to present challenges for a cinematographer and Lesnie strove to capture the right look and lighting.
"When I was working in New York City in early 2007, I took the opportunity to go to Pennsylvania and investigate the landscape that Alice Sebold had grown up in. I also immersed myself in the work of painter Andrew Wyeth and watched east coast movies from that era.
"Production designer Naomi Shohan made a huge contribution with her extensive '70s research," he continues. "Being immersed in the lifestyle of the period has a definite subliminal impact. You end up living and breathing the film while it's being made."
As for the effects-heavy heaven sequences, Lesnie says he had no intention of altering the camera styles between heaven and earth. "Coverage was designed purely on the emotional rhythm of each scene," he explains.
"Peter always uses strong narrative momentum and dynamic interpretation as his vehicles of storytelling and in this story he would use visual effects as tools to express inner dialogue in an imaginative way." Susie's world was shot in a studio in New Zealand, while the Pennsylvania exteriors were filmed on location in the US along with the interiors of the Salmon household set.
"We also went on location, making use of New Zealand's stunning natural beauty to shoot more sequences of Susie's heaven," he says. "Some locations had no vehicle access so we helicoptered a reduced unit into those." But for all the effects and landscapes, the core of The Lovely Bones is the very intimate relationship between Susie and her murderer George Harvey.
"Susie is the heart and soul of the story, so her coverage was a youthful, exuberant portrayal that was fluid and energetic," says Lesnie. "Saoirse [Ronan] is such a luminous personality that she shines in any situation.
Harvey is a character who walks in the shadows and blends in with the environment, so we introduced him with techniques that tended to obscure a clear picture of the man. Shallow focus, oblique framing and sometimes lit in silhouette."
Cinematography: Other contenders
Amelia, Stuart Dryburgh
Angels & Demons, Salvatore Totino
Avatar, Mauro Fiore
Bright Star, Greig Fraser
Brothers, Frederick Elmes
Chéri, Darius Khondji
Creation, Jess Hall
An Education, John De Borman
Inglourious Basterds, Robert Richardson
Invictus, Tom Stern
Julie & Julia, Stephen Goldblatt
The Last Station, Sebastian Edschmid
Nine, Dion Beebe
Precious: Based On The Novel Push By Sapphire, Andrew Dunn
Public Enemies, Dante Spinotti
The Road, Javier Aguirresarobe
A Serious Man, Roger Deakins
Sherlock Holmes, Philippe Rousselot
A Single Man, Eduard Grau
Watchmen, Larry Fong
Where The Wild Things Are, Lance Acord
The White Ribbon, Christian Berger