Hail, Caesar! directed by Joel and Ethan Coen, to open the Berlinale.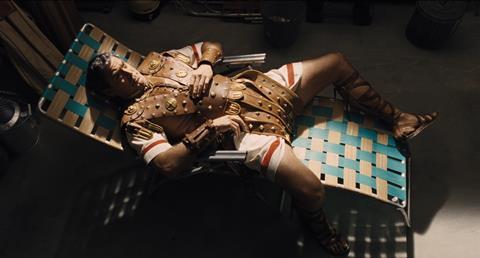 The Coen brothers' Hail, Caesar! is to open the 66th Berlin International Film Festival on Feb 11, 2016.
The film takes place during the latter years of Hollywood's Golden Age, during the studio system's heyday, with a cast that includes Josh Brolin, George Clooney, Alden Ehrenreich, Ralph Fiennes, Jonah Hill, Scarlett Johansson, Frances McDormand, Tilda Swinton and Channing Tatum.
The comedy follows a single day in the life of a studio fixer (Brolin) who is presented with plenty of problems to fix, including the kidnap of one of the studio's stars (Clooney).
The Coens opened the 61st Berlinale in 2011 with Western True Grit and previously presented comedy The Big Lebowski in Competition at the festival in 1998.
"It's wonderful that Joel and Ethan Coen are once again opening the Berlinale," said festival director Dieter Kosslick. "Their humour, unique characters and fantastic narrative skill are guaranteed to thrill the audience. Hail, Caesar! is the perfect start for the 2016 Berlinale."
Hail, Caesar! is produced by the Coens as well as Tim Bevan and Eric Fellner, through Mike Zoss Productions and Working Title Films.
The film is released by Universal Pictures worldwide and will open in German cinemas on Feb 18, 2016.
Last year's Berlinale was opened by Isabel Coixet's film Nobody Wants the Night.