Dir/scr: Lee Yoon-ki. S Korea. 2011. 105mins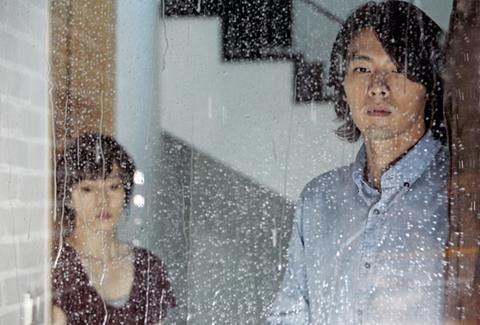 With no emotional outbursts and little provided in the way of back-story, Come Rain, Come Shine (Saranghanda, Saranghaji Anneunda) paints a muted but intriguing portrait of a young couple contemplating the end of a five-year marriage.
Technically, the film betrays few signs of its ultra-low budget, with newcomer Jang Hyeong-wook's cinematography favouring grey, rainy tones.
Although not without its faults, the elegantly shot work marks another step forward in the career of director Lee Yoon-ki, one of the most significant Korean auteurs to debut in the post-Oldboy era. Three of Lee's previous films, some superior to this one, screened in Berlinale's Forum section.
As a slow-paced work with little payoff, Come Rain, Come Shine's commercial prospects look limited, despite the casting of white-hot film/TV star Hyun Bin as the husband. Nonetheless the film, which was shot in less than three weeks, stands a good chance of earning back its minuscule budget during its Korean release in March.
Based on a short story The Cat That Can Never Come Back by Japanese writer Inoue Areno, the film opens with a long, plainly shot, sequence during which the husband (neither character is referred to by name) is driving the wife to the airport. After several minutes of small talk she announces, barely altering the tone of her voice, that she is leaving him for another man. Surprised and visibly upset, he asks her to reconsider, but then acquiesces to her decision without asking the identity of the man.
The rest of the film takes place at home over several hours of a bleak, rainy day, which is likely to be their last one together. After some half-hearted packing on her part, and a surprising lack of outwardly expressed bitterness on his, the two fall into a weary but intimate conversation. Interrupted by a kitten who wanders into their home, and then by the neighbours who come looking for it, husband and wife struggle to maintain their composure.
The emotional state of the two main characters, and the information we can infer about their relationship, make up more or less the entirety of the film's focus. In place of the long, awkward silences that most directors use in order to signal failing relationships, Lee has his characters talk in a familiar, resigned tone that
The central setup involving the wife's infidelity would seem to stack the deck against her in terms of audience sympathies, but Lee is rather even handed in his presentation of both characters. Indeed, the husband's passive acceptance of her betrayal hints at something in him that may have caused the relationship's troubles to begin with.
The film's central narrative arc is presented not so much in the dialogue, but in subtle gradations on the face of its heroine. Is she having second thoughts? Is her hesitation triggered by guilt, or genuine regret? The film never fully answers these questions, but it still relies on the acting skills of Lim Soo-jeong to hint at the conflict-taking place under the surface. In this, Lim is only partially successful, never really achieving consistency in her expression. This is especially noticeable in contrast to Lee's previous feature My Dear Enemy, which was effectively held together by the performance of top actress Jeon Do-yeon.
Hyun Bin feels more natural as the husband, who is the more interesting character, but also the easier role to act.
Technically, the film betrays few signs of its ultra-low budget, with newcomer Jang Hyeong-wook's cinematography favouring grey, rainy tones. A couple sudden inserts of a sunny, but empty house make for a memorable effect. Lee also presents the film without any added musical score.
Unfortunately the scenes that draw the film to a close feel somewhat forced, but on the whole, the work strikes a good balance between the said and the unsaid. The original Korean title can be loosely translated as, "I love you, I don't love you."

Production companies: bom Film Productions
International sales: Fortissimo Film, fortissimo.nl
Producers: Oh Jungwan
Executive producers: Cho Gyunam, Kim Woo-taek, Romeo Noh, Chu Chen On, Cho Jaehyeon, Daniel Yu, Cho Kwang-hee
Screenplay: Lee Yoon-ki
Cinematography: Jang Hyeong-wook
Production designer: Seo Myeong-hye
Editor: Kim Hyeong-ju
Main cast: Lim Soo-jeong, Hyun Bin, Kim Ji-su, Kim Joong-ki, Kim Hye-ok (voice), Ha Jeong-woo (voice)