The rise of mainland China as a massive market could have stubbed out originality across Chinese-speaking Asia, but production centres in Taipei and Hong Kong have ensured diversity and fresh vision.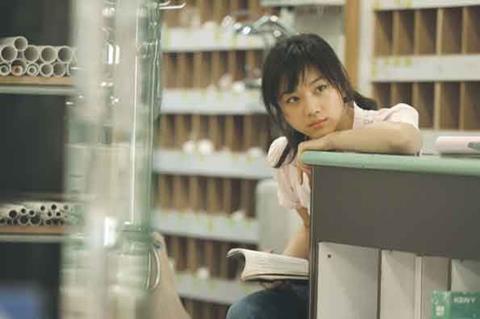 A few years ago, when China's box office was starting to take off, it sometimes looked as if the Hong Kong film industry ― once the most prolific in the region ― might be absorbed into the much larger mainland market. Everyone was producing furiously for China, eschewing Cantonese for Mandarin and sticking to censorship-friendly genres and themes.
Similarly, the Taiwanese film industry, once also a force to be reckoned with, has appeared for the past few decades to be swamped by Hollywood films. Taiwanese ­film-makers such as Hou Hsiao-hsien relied on Europe for financing and local product held a tiny market share.
Complex reality
The rise of China didn't look as if it would help much, either. Although China regards Taiwan as a renegade province, not a separate country, it places restrictions on the import of Taiwanese films. There was no ­reason to believe that the Taipei-based film industry would benefit from China's growth.
But the reality has been much more complicated than that. A fresh crop of Hong Kong films ― including Crossing Hennessy, Love In A Puff (see reviews, page 61) and Fire Of Conscience ― premiered at the recent Hong Kong International Film Festival (HKIFF) to enthus­iastic audiences and glowing reviews. These are distinctly local, Can­tonese-language productions that are not all assured of a mainland release.
Taiwan has also been producing some surprises. One of the gala premieres at HKIFF was a wholly ­Taiwanese 1980s-set gangland thriller, Monga (see review, page 60), which has grossed around $8m in Taiwan. The film could be a freak, like Cape No 7 which stunned the local industry by grossing $16m in 2008, but it could also herald some exciting and accessible new Tai­wanese cinema.
Indeed, what appears to be ­happening is that a ­powerful Chinese-language film industry is emerging with three production centres ― four if you include Shanghai ― each of which brings ­something different to the mix. Beijing has money and a huge market; Hong Kong has commercial know-how and strong links to the international industry; Taiwan has government subsidies and is turning out a slew of young directors and actors, groomed through popular television series, who are making the tran­sition to film.
Occasionally, these centres can work together, each contributing finance and talent to jointly produce films that can work across all ­Chinese-speaking territories. But more often than not, projects will only work in one or two of these territories, and it's not just import ­quotas and censorship that create problems. Although they all speak different dialects of Chinese, Hong Kong audiences have completely different tastes to those on the ­mainland, and preferences shift yet again in Taiwan.
So in addition to the one-size-­fits-all Chinese cinema that works in many markets ― cue the period martial arts dramas ― we're starting to see a broader range of Chinese cinema, some of it incredibly local in its stories and settings, but perhaps more appealing because it also feels more authentic.
The mainland market spur
Ironically, while some of these films are unlikely to be released in China, the growth of the mainland market is still the reason they exist. At ­Film­art, Hong Kong companies such as Media Asia and Emperor had packed slates of productions of different genres and budget levels.
The thinking seems to be that if you're producing a slate of big-budget movies that will make a packet in China, it doesn't hurt to throw in a few smaller or edgier local films. The trick is to make them at the right budget level and with com­pelling enough ­stories to ensure they can recoup.
Of course there are pitfalls ― films that access Taiwanese government money are rightly required to promote themselves as Taiwanese, which rattles the mainland. But such rivalries and political ­tensions exist in different guises all over the world. It's because of and not despite its multi-polar development that the Chinese-language film industry is going to produce some inter­esting films.