The demise of Scotland's leading cinemagoing body, the CMI, taking with it a festival and two cinemas, tells us good governance matters.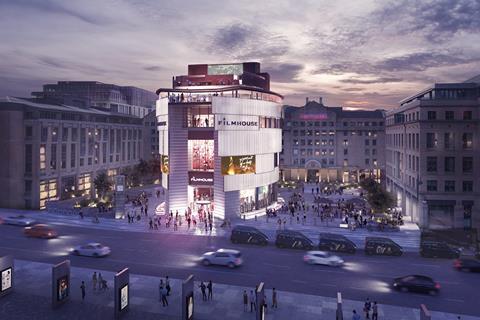 The collapse of Scotland's Centre for the Moving Image (CMI), taking with it the world's longest continually running festival in Edinburgh, that city's Filmhouse, Aberdeen's Belmont, and more than 100 jobs, is devastating. A country's main official interface with film­going has gone into administration: the equivalent would be if the BFI Southbank shut, taking BFI London Film Festival with it. A thriving Scottish film landscape, with new studios, international shoots and furiously creative local talent alongside committed filmgoing audiences, deserve better than the current fallout, which leaves sacked staff pursuing legal action amid dark rumblings of poor management and the jewels lying in the administrator's grate.
It wasn't supposed to be like this. After hugely ambitious, if not, in hindsight, grandiose new plans were submitted for the nine-­storey, £50m ($56.5m) New Filmhouse project in Festival Square in 2020 — funded by "an anonymous cultural trust" — construction on the Richard Murphy Architects-­designed edifice was supposed to have started by now, with the more than 190-year-old Filmhouse on Lothian Road (B-listed, as a building of architectural or historic interest) being deemed as "not fit for purpose". Yet a year later, then-CMI chair Sandy Begbie had stood down amid criticism from heritage organisations. From Filmhouse's 455 seats to New Filmhouse's projected 828 seats, there is now nothing left at all.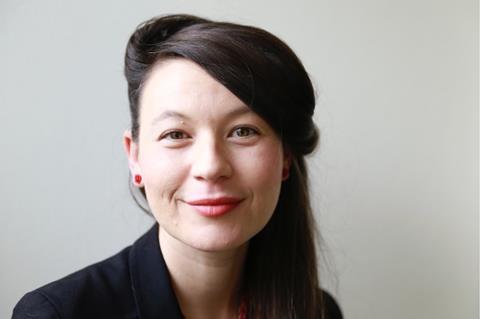 Edinburgh International Film Festival's (EIFF) creative director Kristy Matheson, who moved from Australia last year to valiantly take control of a ship that had blown badly off course, charged with bringing it back from an uncomfortable June slot to which it moved in 2008 to the August position it otherwise held in its 75-year history, must be feeling wounded. Ironically, she had taken giant steps to open up a strategy of artistic collaboration with the other Edinburgh festivals, as opposed to siloing the screen sector, which was clearly going to pay off.
There is the possibility of a salvage operation outside of the auspices of the CMI where Edinburgh can be staged again in 2023, and it is to be hoped that Matheson stays on with the Filmhouse's teams rehired, where possible. What they really deserve is a thank you for the blood, sweat and tears they put into pulling the 75th EIFF out of the hat after two online iterations and no director since Mark Adams stood down in 2019. Not the sack, with no notice.
And it's a relief that Glasgow, the successful upstart festival started in 2005 (as opposed to Edinburgh's formation in 1947) and based in the Glasgow Film Theatre, can carry on under the dynamic stewardship of Allison Gardner. The demise of the CMI tells us good governance matters. Long-term strategy is vital, and no festival is safe. Talk of heating and keeping the lights on in larger independent venues like the Filmhouse as ticket prices remain sensitive to a cost-of-living crisis strikes fear in the hearts of many.
The CMI is, or was, a charity. Neither Creative Scotland, nor its subsidiary, Screen Scotland, had a seat on its board, just observer status. According to The Scotsman newspaper, the Scottish government gave an "additional" £250,000 ($282,000) in funding for the EIFF at the start of August ahead of the event's 75th anniversary. The CMI had already been awarded more than £1.7m ($1.9m) in public funding from Creative Scotland for the current financial year (2022-23), and £2.5m ($2.8m) for 2021-22, including £1.3m ($1.5m) in Covid emergency funding. Since 2020, CMI had received £5.1m ($5.7m) and staged one festival — alongside running the two film venues — this summer.
Inherent limitations
There are bigger structural problems at play in the arthouse sector of course. The wide-appeal titles of independent cinema are hard fought-over. Filmhouse had a lot of competition for these, from the giant Odeon to the Picturehouse to the newly opened super-luxury Everyman, all in Edinburgh's city centre. Filmhouse and festival programming has had to find a dynamic way to work around the inherent limitations that result and still attract audiences while charging for tickets. Cracking the tough youth market has been hard, for everyone.
Yet Matheson, fresh from Australia's ACMI, won friends in an industry used to looking at Edinburgh with a raised eyebrow. She dropped the requirement for a UK premiere, and coolly assessed the cost/benefit ration of expensive world premieres for second-­rate features in Edinburgh in August. She looked for ways to feed her programming into the explosion of creativity that takes place in the city at that time. She reached out to other Scottish festivals including Glasgow with ideas to collaborate, not compete. And her programme was a fresh mix that was curated — not an orphanage for titles looking for a home. Post-pandemic, festivals need to have a mission statement, an ethos, and she found one with her team. It was a start.
What really rubs is that Edinburgh used to be cutting edge. Not that long ago, when London was a little more sedate, Edinburgh was the top UK film festival, the most exciting cinematic event in any of the nations, devolved or otherwise. London has since figured out how to hook itself into Bafta and awards — but Edinburgh has been troubled for some time. Years of quixotic decision-­making including 2011, when there was no director, only guest curators, have taken their toll and yes, it's a tired old song, but still true to say the festival never recovered from its 2008 move to June, after six decades of taking place in August.
Memories are long when it comes to Edinburgh, which at times has been like watching a slow-motion car crash. Adams managed five stable years in the middle of some stormy weather and erratic decision-­making as curators, guest curators, no curators and artistic directors came and went like the weather in the Scottish capital. There's a lingering sense that when you follow the money and look back at the decision to move the festival to June, taken centrally and not by Creative Scotland or its antecedents, that London benefitted from the focus of UK government money and attention. But budgets are devolved now. No people linger from that time to confirm or deny or explain. For CMI, anyway, everything is in the past now — but hopefully not for EIFF, Belmont or Filmhouse, at least separately.
It remains to be seen what happens with the administrators — and whether any further fallout will transpire — if the Charities Commission will become involved or whether this is a case of the phoenix looking for some ashes to rise from. One thing is for sure, though: if EIFF makes it to 76, nobody will ever take it for granted again.