Screen's US editor Jeremy Kay analyses this year's lead and supporting actress contenders. (Comment)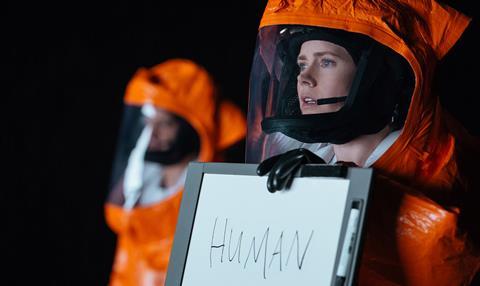 Already at this stage of the awards season, it is clear this is an exceptional year for lead and supporting female roles. Strength in depth is matched by a good spread of seasoned distributors and awards strategists, including one minnow that I am happy to report has said it is prepared to get behind its star.
The supporting role contest is graced by Michelle Williams in Kenneth Lonergan's Manchester By The Sea. To describe her role would give things away, so safe to say the scene with Casey Affleck – you'll know it when you see it – is devastating in capital letters. Rights holder Amazon Studios and their marketing and distribution ace Bob Berney (working alongside the theatrical distribution partner on the film, Roadside Attractions) are well placed to show Netflix how it's done and make some noise with this film.
Williams will be pushed hard by Naomie Harris, playing against type as a crack addict mum in Barry Jenkins' Moonlight, A24's first production. Nicole Kidman is a wonderful mother in The Weinstein Company's Lion and word is already strong on Octavia Spencer in Fox's Hidden Figures.
As for the lead roles, what a roster. Emma Stone is the early pace-setter after she claimed the Coppa Volpi for Lionsgate's La La Land in Venice and is rightly being feted for her all-singing, all-dancing turn. Some have suggested the film is slight, yet I would argue Damien Chazelle's exuberant follow-up to Whiplash runs deeper than its palette of primary colours. This is an 'Audrey Hepburn' moment for Stone – just as Silver Linings Playbook was for Oscar winner Jennifer Lawrence – and voters will fall in love with her as the season progresses.
The Lido also served up Natalie Portman as Jacqueline Kennedy in Jackie, which also wears its heart on its sleeve, albeit one cut from very different cloth. Portman's First Lady inhabits an interior realm. Her beauty and suffocating stream-of-consciousness bleed out of her at the time of the Kennedy assassination and it's bewitching. Director Pablo Larrain told me in Toronto that he usually clears his mind once he's finished a film but can't get this one out of his head. Fox Searchlight was wise to exercise its option and acquire US rights.
Amy Adams dwells in psychological terrain as the traumatised linguistics whizz charged with communicating with aliens to avert possible catastrophe in Paramount's Arrival. Once again, Denis Villeneuve has coaxed another buzzy performance from a leading lady.
And speaking of psychological exploration, Rebecca Hall is being hailed for her performance in The Orchard's Christine as Christine Chubbuck, the American broadcast journalist who committed suicide on air in 1974.
Ruth Negga is resolute and quietly dignified as Mildred Loving, a real-life role model who along with her husband faced oppression for their interracial marriage in the South in the late 1950s. It's the kind of role the Academy likes to recognise and Focus Features will be with Negga every step of the way.
Louder, brasher but no less compelling are Sony Pictures Classics' Elle, starring the formidable Isabelle Huppert as a rape victim out for revenge, and EuropaCorp's Miss Sloane, dominated by Jessica Chastain's spiky, often unlikeable yet layered portrayal of a gifted Washington lobbyist.
Don't rule out a 20th Academy nod for three-time winner Meryl Streep as a tone-deaf wartime soprano in Pathé's Florence Foster Jenkins. Paramount holds US rights to Florence and has a couple more films up its sleeve. We'll save Silence for another day. For the purposes of this conversation, all eyes will be on Viola Davis in Denzel Washington's Broadway adaptation Fences and Marion Cotillard in Robert Zemeckis' wartime romantic thriller Allied.
Early word is positive on Annette Bening in Mike Mills' 20th Century Women, another A24 release. Also deserving of consideration are Kate Beckinsale as a witty seductress in Whit Stillman's Jane Austen adaptation Love & Friendship (Amazon Studios — again, Roadside handled the theatrical release), and Rachel Weisz as an American academic who takes on Holocaust denier David Irving in Mick Jackson's Denial (Bleecker Street).
I look forward to watching Vitagraph Films get into the spirit of things, too, because in Aquarius they have one of the best performances by a female lead in years. Sonia Braga's (Kiss Of The Spider Woman) retired music critic battling a sleazy property developer in Kleber Mendonça Filho's Brazilian drama is a force of nature.
She's sexy, imperious, needy, quixotic even, in the most unapologetic way. Aquarius may not be Brazil's foreign language Oscar submission, but if the Academy shows Braga some love, the film can win in other ways.