Should film festivals be looking to add, or expand upon, high-end TV drama strands?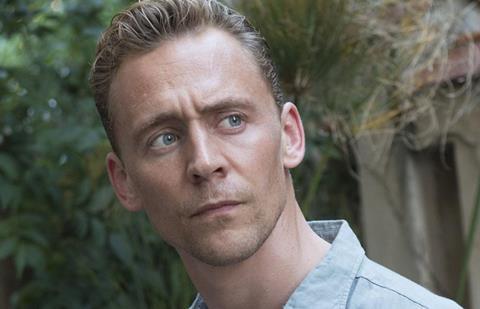 "Yes, but where is the treat? Liberation from imposed broadcast schedules is a mega trend in TV drama viewing, so why would an audience bother to drag themselves at a given time into a cinema venue to see episode one and two, unless you curate it, make an event or connect audience with the talent?"
Petri Kemppinen, CEO, Nordisk Film & TV Fond
"As more and more TV series are being made by film directors and star actors coming from cinema, it becomes crucial for them to participate in film festivals. Still, their place inside these events has to be subject to an equal organisation of the market. The merge must be thought through on all fronts. If a festival manages to attract buyers and sellers from television, as the Berlinale is doing, I am positive it is a good thing. Otherwise it can only be a screening for the audience, and I would not be interested in that."
Carlotta Calori, Producer, Indigo Film
"Obviously festivals should represent TV drama in their programmes — it makes total sense. Where there is a high demand both artistically and commercially, festivals and markets should follow. Furthermore, distributors are looking for drama series and some have had great success in building sub-labels for drama. The TV series is a challenging format for directors and screenwriters due to the character-drivenpace and it fits well with the new reality of content providers such as Netflix, Amazon, HBO, Hulu, etc."
Rikke Ennis, CEO, TrustNordisk
"The ambition of television drama increases all the time. It feels like a natural and welcome step to find a moment both to celebrate and launch a new show alongside the best of the year's feature films."
Jamie Laurenson, Head of TV, See-Saw Films
"Getting people out to a theatre to have a collective experience only helps support the importance of the big screen. Throwing more support behind our entertainment industry can only allow more opportunities for artists and theatre-goers to enjoy a theatrical experience. That's why we've decided to expand on our television programming."
Genna Terranova, Director, Tribeca Film Festival
"Festivals are uniquely placed to discover new diverse talent, and an expanded brief would deliver much-needed opportunities for vital new voices. Traditional silos and elitisms are self-limiting and we ignore this at our peril."
Liz McIntyre, CEO and festival director, Sheffield Doc/Fest
"As the landscape of film and TV changes, and cinema becomes the home of more 'Barnum & Bailey' events and spectacles, it's a huge relief to those of us interested in story and character that the new world of digital and cable TV has embraced so many film-makers and given them the resources to continue telling those stories. And audiences are loving it too.
"We're shooting Will for TNT, from the most astonishingly good script from Craig Pearce, with Shekhar Kapur directing. It's truly like making a movie, except with the extra licence of more time to tell the stories and explore the characters. So: definitely, film festivals should be part of this breaking-down of the barriers between the two mediums. Why not? Everybody wins."
Alison Owen, Producer, Monumental Pictures
"Festivals have a duty to keep their eyes open and adjust their programming, industry and training activities according to market developments. This year, the Sarajevo Film Festival is expanding its co-production market with a new specialised section called Cinelink Drama. We feel it is a necessity for our regional film and TV players, and we are sure the platform will further enhance the artistic and production values in southeast Europe, which is full of talent and untold stories."
Mirsad Purivatra, Festival director, Sarajevo Film Festival
"There is now so much cross-pollination and fluidity between the worlds of film and TV — a synergy which Film4 and Channel 4 have each benefited from hugely over recent years — that it makes perfect sense to reflect that in festival programmes."
Sue Bruce-Smith, Head of distribution and brand strategy, Film4