EXCLUSIVE: Xander Robin's feature film debut closes Critics' Week.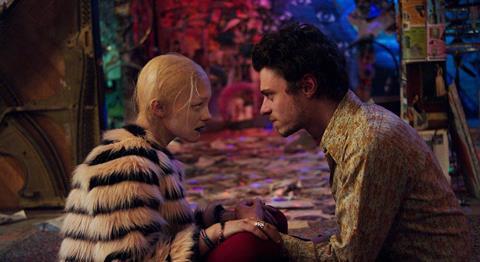 The first teaser trailer has landed for Xander Robin's feature film debut Are We Not Cats ahead of it closing Venice Critics' Week on Friday (Sept 9).
Are We Not Cats was one of three genre titles to screen as a work-in-progress at the Cannes Marche this year as part of an inaugural partnership between genre market Frontières and the Cannes Film Festival.
The film tells the story of a man (Michael Patrick Nicholson) who loses his job, his girlfriend and his apartment in a single day. As he attempts to restart his life, he meets a women (Chelsea Lopez) who shares his unorthodox compulsive habit of eating hair.
Robin also wrote the script, inspired by his personal experiences. Theo Brooks and Joshua Sobel of F Productions are producers.
Tricoast Worldwide is handling worldwide rights to the film, with the deal negotiated by Daisy Hamilton, vp acquisitions, after viewing the film at Frontières.