Jamie Carmichael and his team head to Berlin with international rights to the Michael Peña action thriller that is being produced with Jeremy Renner and Don Handfield's The Combine.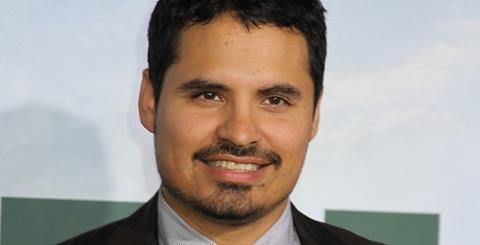 Content will kick off pre-sales at the EFM on the project, which CAA represents in North America.
Dan Bradley will direct The Worker from a screenplay by Kyle Rankin about a former member of Mexico's elite Special Forces whose wife and son are kidnapped by a cartel.
Renner and Handfield produce alongside Content Media's Tom Butterfield. Peña will handle executive producer dutiesthrough his Strata Films label with Philip G. Flores.
Principal photography is scheduled to begin later this year.
Content's international sales slate includes the Manolo Blahnik documentary Manolo; Maria Callas biopic Callas starring Noomi Rapace with Niki Caro directing; sci-fi Higher Power, which Lorenzo di Bonaventura produces; and Joel David Moore's dramedy Youth In Oregon starring Christina Applegate, Josh Lucas, Billy Crudup, Frank Langella, and Nicola Peltz.