Eurimages executive director Roberto Olla reiterates that the door remains open.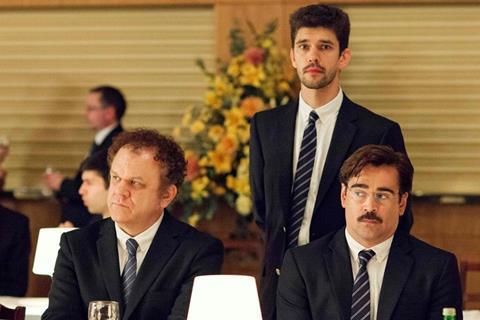 The UK left Eurimages, the Council of Europe's fund for co-production, distribution and exhibition of European cinema in 1996.
However, following last week's Brexit referendum, the possibility of the UK re-joining the organisation may be explored again in a bid to safeguard some official ties with European partners.
Roberto Olla, executive director of Eurimages, which has 37 member states and an annual budget of €25m, has this week again re-iterated that the UK would be very welcome to come back aboard the fund.
"The UK is welcome to come back any time they consider right," Olla said.
"Should the UK decide to leave the Council of Europe as well (as the EU), then joining Eurimages would be a little bit more complicated but not impossible," Olla cautioned.
Eurimages and Council of Europe members include Norway and Turkey, neither of whom are EU members.
If the UK wants to rejoin Eurimages, the country will be obliged to pay a membership fee. This amount is set by a complicated formula taking into account population, GDP and the number of co-productions it makes every year.
"Considering the UK does not make that many co-productions, I don't think the entry fee would be that big at the beginning. The more you co-produce, the more you pay," Olla added.
France, the biggest partner in terms of co-production output, currently pays €4.2m. Germany pays roughly €3m. According to Olla, the UK's entry fee would be "much less."
In its spring coproduction funding round, Eurimages invested in such projects as Michael Haneke's upcoming Happy End (€480,000) and Michael Roskam's Le Fidele (€460,000). A number of this year's Cannes winners were beneficiaries of the fund while previous titles to benefit include Blue Is The Warmest Colour, The Lobster andMelancholia.
If there was a sudden groundswell of support for the UK to rejoin Eurimages, it would be likely to take around a year for its membership to be re-established.
However, as former British Screen and Irish Film Board boss Simon Perry pointed out last week, that groundswell may never materialise: "It is so long since British film industry seemed to care about taking advantage of being in Europe that I don't think it is going to have much effect at all," he said of the potential impact of Brexit on producers.
"We haven't been in Eurimages since 1995…British producers are not big users of the MEDIA programme."