Director: Ang Lee (Taiwan-Hong Kong-US-China)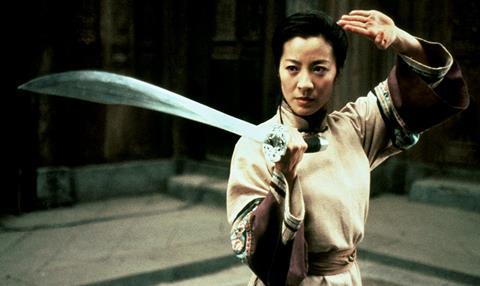 Prior to Ang Lee's Crouching Tiger, Hidden Dragon, there were few examples of Chinese-speaking movies becoming mainstream international successes. Crouching Tiger changed all that. Despite Lee insisting his film would not be made in English, Sony Pictures agreed to pre-buy it, so giving the producers the leverage to raise the finance for production.
Leading indie financier/producer/sales outfit Good Machine was on board Crouching Tiger from the outset; the company's co-founder James Schamus co-wrote the screenplay.
The film-makers, however, were targeting the Chinese market. "If you look at the track record, the highest-grossing Chinese-speaking movie in America at that time was a movie that took less than $1m," producer Bill Kong later remarked, "so how could we count on this film making any more money than that [in the US]?"
Yet, made on a budget of $15m, Crouching Tiger combined artistry, entertainment and charismatic leads Chow Yun Fat, Michelle Yeoh and Zhang Ziyi, and went on to make $128m at the US box office ($213m worldwide). It won numerous awards, including four Oscars, and proved that, with the right elements and marketing oomph, Chinese-language films could reach mass Western audiences.
The film also stands as a perfect example of an artistic and commercial collaboration between Chinese and US partners, a trend that continues to gain ground.