Hong Kong-based Celestial Tiger Entertainment (CTE) has acquired exclusive pay-TV rights to Stephen Chow's The Mermaid for its channels in Malaysia, Brunei, Indonesia and Singapore.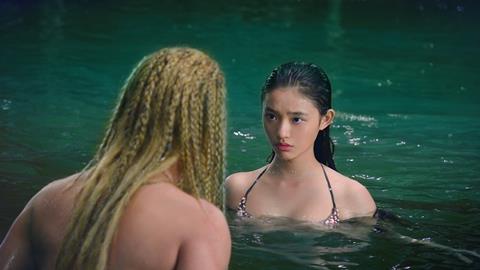 CTE licensed the film from Sony Pictures Television. The Mermaid is currently China's highest-grossing film ever with box office of $513m.
"This film, together with the films from our five output deals, cements our commitment to bring our viewers the biggest Chinese blockbusters with the biggest stars," said CTE executive vice president, TV Networks, Ofanny Choi.
CTE has exclusive output deals with Hong Kong studios including Distribution Workshop, Emperor Motion Pictures, Media Asia, Mega-Vision Project Workshop and Universe Entertainment.
In addition to The Mermaid, the regional channel operator has also secured rights to the two other films that were a big hit over the recent Chinese New Year holiday – Soi Cheang's The Monkey King 2 and Wong Jing's From Vegas To Macau 3.
CTE channels include Celestial Movies, Celestial Classic Movies, KIX for action entertainment and THRILL for horror, thriller and suspense.