WRITERS: Daniel Fajemisin-Duncan and Marlon Smith won a Bafta shortly after being selected for Stars of Tomorrow: a television craft award for breakthrough talent for their gripping Channel 4 drama Run, which they co-wrote (they are in the throes of writing a second series).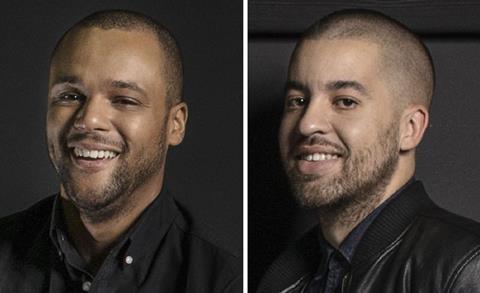 Both aged 33, they are also writing a "futuristic gladiator" feature for Vertigo called Gods Of War, which everyone involved with is very excited and hush-hush about.
Childhood friends who hail from south London, Fajemisin-Duncan and Smith are, they admit, in a "great place" right now.
They are writing a three-part BBC series called The Gospel According To Cane, adapted from Courttia Newland's book. They are also talking to Film4 about a feature.
And they deserve it all, having pooled their resources with director John Pearson to finance and shoot Run as a proposed internet drama before it was picked up elsewhere.
"We always knew we wanted to do this, even when we had other jobs. But with Run we had our ducks in order and went for it 100%," says Fajemisin-Duncan.
"That kind of commitment, essentially your life has to change. You have to put everything aside if you want it."
They have, he adds, the same instincts as writers. Fajemisin-Duncan says: "If there's a fork in the road of the story, we could probably tell which direction we'd take; Marlon is a bit darker, gritty. I like that too, but maybe I have a tendency to go for bigger ideas."
"Good content wins the day, essentially," adds Smith. "If there's one thing I've learned after years of trying to break in, it is that momentum is everything; once you've got it, you've got to run with it."
Contact Jane Villiers, Sayle Screen jane@saylescreen.com