"Deep cuts" would be a "false economy" says British Chancellor, but department admin costs to be cut by 20%.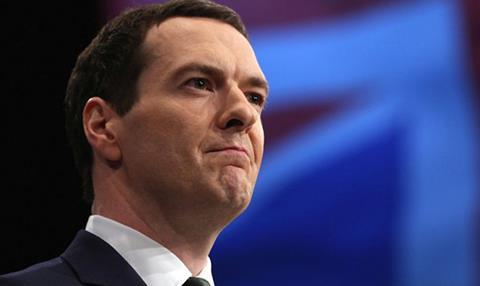 UK Chancellor George Osborne's Autumn Statement was not as hard on the the Department of Culture, Media and Sport (DCMS) as many feared.
While the department's overall budget is to be cut by 5%, the department's "administration costs" will still be slashed by 20%.
"Deep cuts" to the department would be a "false economy", Osborne told the House of Commons.
"One of the best investments we can make as a nation is in our extraordinary arts, museums, heritage, media and sport," he said.
Under Osborne's plans the Arts Council and the UK's national museums and galleries will get a cash increase between now and 2020, while "elite sport" will also benefit in the lead up to the Rio 2016 and Tokyo 2020 Olympics.
Earlier this year HM Treasury told non-protected departments, such as DCMS, to prepare for cuts of between 25% and 40% as part of the spending review.
The British Film Institute (BFI) was among cultural bodies bracing for cuts. At time of publication, however, the UK's lead body for film did not know the size of budget reduction it may face.
The organisation will be hoping to avoid a similar situation to 2013 when it received a 10% cut to its resource funding, which it described as "twice the reduction handed to museums and the rest of the cultural/arts sector".
The Chancellor also pledged to step up the fight against tax avoidance, evasion and imbalances, a campaign that has drawn in a number of film companies in recent years.
Meanwhile, some arts venues could suffer from local government cuts, which are expected to reach £6bn ($9bn) by 2019-20.
Secretary of State for Culture, Media and Sport John Whittingdale welcomed the news: "This is an excellent settlement that highlights the great contribution of our sectors in creating jobs and helping grow the economy."