Dir: Joshua Neale. UK. 2011. 79mins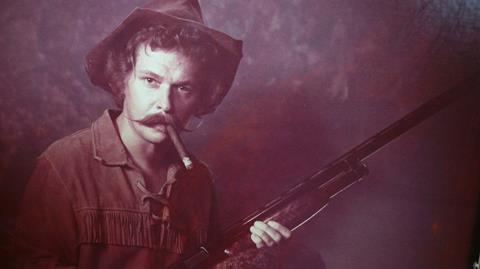 A bold, engaging, amusing and at times moving documentary, Despicable Dick & Righteous Richard tracks the rough hewn but oddly heartfelt attempts by Richard Kuchera – an alcoholic who has been on the 12-step recovery programme for 20 years – to try and make amends to family and friends.
An arresting and extremely watchable film.
He is an intriguing character – sincere, bombastic, annoying, charming and determined to finally find some sort of peace – and the film, which had its world premiere at Tribeca, has just the right qualities to appeal to broadcasters and doc festivals.
Between his two wives (Nola and Lynn), two brothers Jim and Mike and son Greg, there is a good deal of cynicism about Dick's intentions ("he is always saying sorry" says Mike), but he still sets off with strong intentions in his car packed with ephemera and a checklist of people and institutions he wants to apologise to.
First port of call is first wife Nola, who he met and married when he was a young man in the insurance business, but who has little time for him and only agrees to see him if their son Greg is there. Next stop off is to see current girlfriend Barb and her grown-up son JP, who has little time for the silver-tongued devil.
After meetings with his brother Mike and best pal Tex (whose wife he tried to sleep with in their younger days) he also hooks up with former lover Beth, who admits to still loving him despite the fact that he lied to her right at the start of their relationship, a few days before he was due to get married to another woman.
Richard is a man who likes to make statements, but finds the actually apologising a lot harder that he likes to think. And when Beth talks to him she is clearly so much more astute and intelligent than him that it punctures his self-assured pomposity that his apology to her is grudging rather than heartfelt.
Interviewed in the car while driving he makes brief mention to being diagnosed bi-polar, but this is really only between pronouncements of latest plans to win over those he has upset over the year. He often lapses into emotion and tears…but these are often moments of control and avoidance of being placed in awkward situations.
He attempts to bond with second ex-wife Lynn and their two children Kelli (who was so angry with her father that she changed her surname to her mother's maiden name) and Zach by taking them to Las Vegas and the Grand Canyon, and while there are mild reconciliations his overbearing manner (he is a 'character' to some and plain annoying to others) stills leaves a poor aftertaste.
The film ends with the footnote that Richard has gone back to college to study for a diploma – in (with rich irony) Peace Studies. The perfect conclusion to an arresting and extremely watchable film.
Production company: Stealing Horses Films, London Fields Pictures, Smuggler Films, BBC
Producers: Sandra Whipham, Joshua Neale
Executive producers: Brian Carmody, Patrick Milling-Smith, Jani Guest, Richard Packer, Nick Fraser, Kate Townsend
Editors: Joshua Neale, Paul van Dyck, Nick Fenton
Music: Mat Davidson