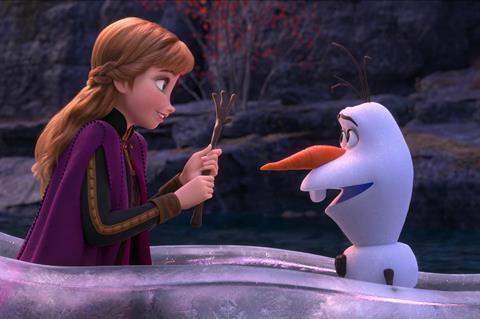 Disney has postponed the launch of Disney+ in France this week at the request of the French government to prevent extra strain on the country's internet system amid the current lockdown of the population due to the coronavirus pandemic.
The service was due to launch on March 24 in France but will now launch on April 7. Disney confirmed on Saturday the service will debut as planned on March 24 in the UK, Ireland, Spain, Germany, Switzerland, Austria and Italy.
"A bit more patience from our French fans, our streaming service Disney+ will arrive soon… but at the request of the French government we have decided to delay the launch until Tuesday, April 7," Disney France announced in a tweet on Saturday evening (21).
France's 66million-strong population has been under a 15-day lockdown since March 17, which is expected to be extended into April, as the country battles to slow the spread of coronavirus.
This has caused a surge in internet usage as people attempt to work at home, children continue their studies online and people turn to online entertainment to stave off boredom.
In each of the markets where the platform is launching on March 24, Disney will work with internet service providers to lower its bandwidth use to comply with European Union requests not to overload the web.
Last week Netflix agreed to lower its streaming quality in Europe and the UK to prevent the internet from buckling under a surge in demand. That agreement came after talks with Thierry Breton, the commissioner for the European Union's internal market, who has urged streamers to switch from high definition to standard definition during peak hours of internet usage.
As of Saturday afternoon, coronavirus had caused 562 deaths in France and another 6,172 people were in hospital.
Over the border in Italy, 793 people were reported to have died due to coronavirus in a 24-hour period on Saturday, bringing the total number of deaths for the country to 4,825.