Star Wars is not a British movie, says Lionsgate UK boss, who is concerned about Brexit impact and blockbuster saturation.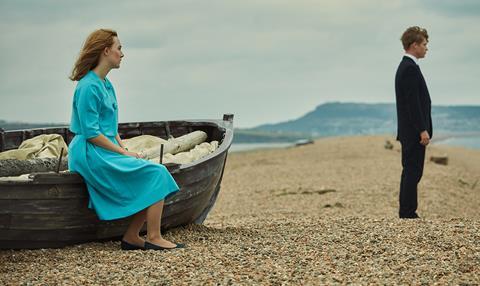 The British independent film sector needs more help from public and private investors, Lionsgate UK & Europe CEO Zygi Kamasa has said in an interview today [Mar 24].
Speaking on BBC radio, the La La Land distributor, known for backing successful UK films including Saoirse Ronan drama Brooklyn and Noel Clarke's Brotherhood, renewed calls first made to Screen for adjustments to the UK tax credit and cinema ticket prices to favour British films.
"There are ways the government can look at improving and enhancing investment in British productions," he said.
"I'm not sure the one size fits all tax credit is the best system. Culturally it is very important that British independent films are helped in a greater way. That extra revenue [from a revised tax credit] could help it."
"The tax credit is great. I wouldn't want to deter film companies like Disney from bringing Star Wars here. That is a boost for the UK industry. But those are not ostensibly British movies. Films with British stories, directors, writers are the films that need to be better supported."
Currently, all British qualifying films of any budget can claim a payable cash rebate of up to 25% of UK expenditure.
Spend on UK local productions was $257m (£205m) in 2016, the lowest in three years. The number of UK films also declined.
Brexit, ticket prices
Kamasa also pointed to Brexit, blockbuster monopolisation and changing viewing habits as serious threats to the indigenous business.
"The British independent film sector is under a lot of pressure for a number of reasons," he pointed out.
"Brexit could potentially have a big impact on British independent film. We have a lot of European co-production money that comes into our movies, we have a lot of movies shot across Europe, there are a lot of UK and European workers working on UK films, so there is a concern about the impact."
"There's also a big pressure [on British film] from the changing habits of consumers. People go to cinemas less to see those small films than they do the blockbusters. Companies like ours, but also the government and the BFI, have to look at how to keep that sector alive."
"Consumers want value for money. British independent film needs a lower [ticket] price point, blockbusters need a higher price point. Cinema is quite expensive compared to the viewing options at home."
The market share for local independent films at the box office in 2016 was only 7%, which is below the 10-year average and far below the market share for national films in most other major international markets. Meanwhile, inward investment spend continued to boom.
Slate
Lionsgate's slate of UK films this year includes Saoirse Ronan drama On Chesil Beach, Gloria Grahame biopic Film Stars Don't Die In Liverpool, Brian Cox-starring Churchill, and Rupert Everett's directorial debut The Happy Prince.
The company is also currently in production on the Leonardo DiCaprio-produced reimagining of Robin Hood, starring Taron Egerton, Jamie Dornan, Jamie Foxx and Eve Hewson. The US-backed production is shooting in the UK and Hungary.