EXCLUSIVE: Danish film directed by Annika Berg and produced by Katja Adomeit.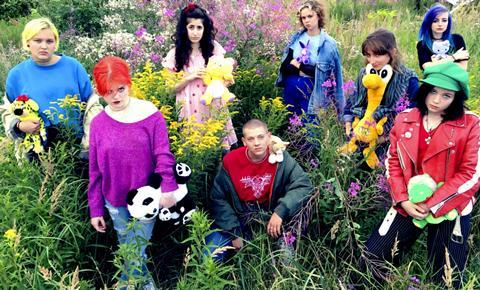 LevelK has boarded international sales for Annika Berg's feature directorial debut Team Hurricane, which has its world premiere in Venice Critics' Week.
Katja Adomeit of Adomeit Film, co-producer of Ruben Ostlund's Palme d'Or winner The Square, produces.
The film is about eight teenage girls whose bond strengthens over one summer. Berg cast the non-professional actresses after scouting them on social media; they collaborated to develop the characters and style of the film.
The film, formerly titled Forever 13, described as a "punk chick flick", mixes documentary with stylized fiction.
The eight actresses — Eja Penelope Roepstorff, Ida Glitre, Maja Leth Bang, Mathilde Linnea Daugaard Jensen, Elise Pedersen, Sara Morling, Zara Munch Bjarnum, and Ira Rønnenfelt — will attend Venice and document their experience on social media.
Team Hurricane's budget of €400,000 was financed by The Danish Film Institute and The Danish Broadcasting Corporation. Angel Film is collaborating with CinemaxX to release the film through event screenings in Denmark's three largest cities in September.
LevelK plans to concentrate on festival and theatrical event screenings followed by digital distribution worldwide targeting both major and local VOD platforms.
Berg's shorts include the award-winning SIA.