Studio top brass said on Wednesday they have broadened the pipeline with Studiocanal to include Summit films and licensed a trio of top AFM titles to Tele München Gruppe.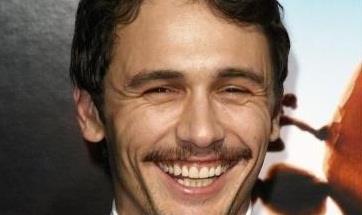 The expanded deal with Studiocanal, which already distributes Lionsgate films in Germany, Austria and Switzerland, kicks off with Otto Bathurst's adventure Robin Hood: Origins. The action-adventure from Appian Way, Safehouse Pictures and Thunder Road Pictures is scheduled to open in the US on March 23, 2018, and stars Taron Egerton, Jamie Foxx, Jamie Dornan, Eve Hewson and Paul Anderson.
Studiocanal Germany has distributed the Hunger Games and Saw franchises, among others, and its slate includes Oscar hopeful La La Land on January 12, as well as awards contender A Monster Calls and American Assassin.
Lionsgate has signed a deal with Tele München Gruppe to distribute three of its recent hot AFM titles, led by Chris Hemsworth war drama Horse Soldiers.
The Tele München pact includes sci-fi thriller Kin from the Baker Brothers, which Lionsgate acquired for the world before Toronto and will star Jack Reynor, James Franco, Zoë Kravitz and Dennis Quaid.
Uma Thurman, AnnaSophia Robb and Isabelle Fuhrman will star in thriller Down A Dark Hall from Twilight creator Stephenie Meyer. Rodrigo Cortés (Buried) will direct.
"We have enjoyed tremendous partnerships with both Studiocanal and Tele München Gruppe for many years and are very pleased to be expanding those relationships," said chairman of Lionsgate's motion picture group Patrick Wachsberger, international COO Andrew Kramer, executive vice-president of international sales Wendy Reeds.
"The slate of films we have this year for the international market is one of our best ever and our long-standing relationship with Tele München continues with three wonderful movies from exciting and incredibly talented filmmakers."