EXCLUSIVE: eOne pre-buys UK rights to 70s-set feature on eve of Cannes Marché.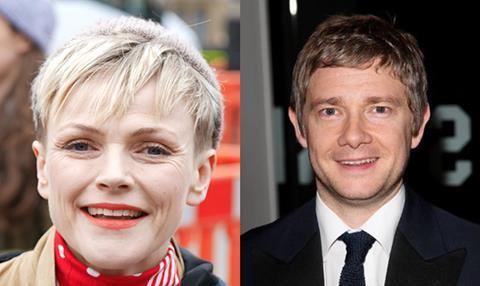 Entertainment One (eOne) has pre-bought UK rights to comedy-drama Funny Cow from Moviehouse Entertainment.
Maxine Peake (The Theory Of Everything) will to star in the 1970s-set feature about the rise of a working class comedienne.
After struggling to free herself from an abusive home life, Peake's character, known as 'Funny Cow', finds herself drawn to the stand-up circuit of Northern England's working men's clubs.
The film is also due to star Martin Freeman (The Hobbit), John Hannah (The Mummy), Stephen Graham (Boardwalk Empire) and Tony Pitts (War Horse) with production expected to begin in October 2016 in Belfast.
Adrian Shergold (Pierrepoint) directs from a script by Peaky Blinders actor-writer Pitts. Kevin Proctor of POW Films will produce alongside Mark Vennis of Moviehouse.
The deal was negotiated by Ashanti McIntosh for eOne and Mark Vennis for Moviehouse Entertainment.
McIntosh commented: "We're thrilled to be involved with this smart ,funny, original British film and look forward to bringing this fantastic set of characters to UK audiences."
Vennis added: "With this kind of talent both in front and behind the camera, we're sure Funny Cow will travel internationally. It's a riveting and funny story and is in the tradition of the best of British filmmaking."