EXCLUSIVE: Heading into Toronto, Jungle Book Entertainment and One Two Films have brought on Charlotte Mickie and her team to kick off world sales on what they have described as India's first female buddy movie.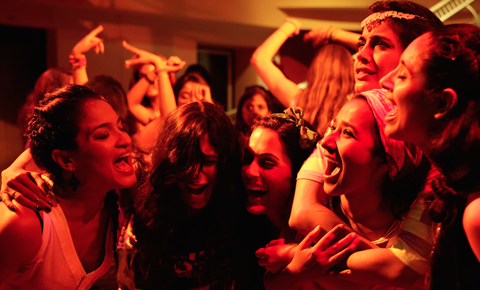 Pan Nalin directed the TIFF Special Presentations world premiere about a fashion photographer who summons her unsuspecting friends to Goa for a riotous bachelorette party before matters take a more serious turn.
Angry Indian Goddesses stars Sarah Jane Dias, Rajshri Deshpande, Sandhya Mridul, Amrit Maghera, Pavleen Gujral, Anushka Manchanda and Tannishtha Chatterjee.
"We're very excited to be working with Mongrel International," said producer Gaurav Dhingra, who runs Jungle Book Entertainment with Pan Nalin.
"Mongrel has a wonderful historic track record with world cinema and movies with women in lead roles."
"One Two Films is already a team with Mongrel International on The Tale, Jennifer Fox's first feature. It's great to continue with these guys," said co-producer Sol Bondy, who co-founded Berlin-based One Two Films with Jamila Wenske and Christoph Lange.
"I'm happy we got the chance to be part of Angry Indian Goddesses – it's the first Indian movie that meets Indian women at eye-level."
"Angry Indian Goddesses is a real gem – even the title is genius," said Mongrel International president Mickie.
"And trust me, the movie fulfills the promise of that title: these women are goddesses and they are understandably pretty mad! Forget grrrrl power. In fact, forget girls – these are women and it's Goddess Power at TIFF and forevermore."