The content company has acquired US rights from Toronto-based Breakthrough Entertainment to Chad Archibald's horror film.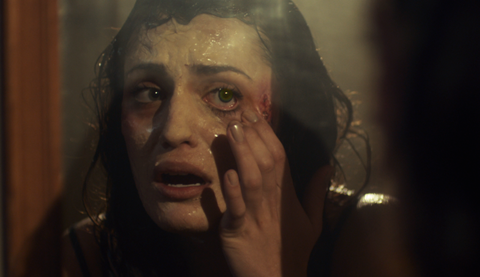 Black Fawn Films' Bite premiered at the 2015 Fantasia International Film Festival in Montreal where it won an audience award.
The film centres on the gruesome transformation that befalls a woman who gets bitten by an unknown insect on her bachelorette party.
Elma Begovic stars alongside Annette Wozniak, Denise Yuen, Jordan Gray, Lawrene Denkers, Barry Birnberg, Daniel Klimitz, Tianna Nori, and Caroline Palmer.
Shout! Factory plans a strategic rollout of the film across multiple entertainment platforms beginning with a theatrical launch in early summer through Shout's genre entertainment imprint, Scream Factory.
Jayme Laforest wrote the screenplay from a story by Archibald, who produced with Cody Calahan, and Christopher Giroux. Nat Abraham, Tim J. Brown, Ira Levy, Michael McGuigan, and Peter Williamson served as executive producers.