EXCLUSIVE: The Works has inked a Spanish deal on Erik Van Looy thriller.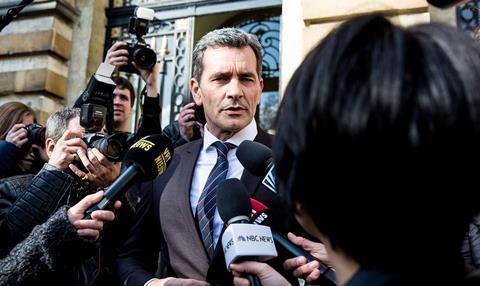 The Works International has secured a Spanish distribution deal on English and Flemish-language action-thriller The Prime Minister with Flins Y Piniculas.
Director Erik Van Looy's (Loft) film, currently in post-production, stars Koen de Bouw (Loft), Dirk Roofthooft (Loft,), Saskia Reeves (Wolf Hall) and Adam Godley (The BFG).
In The Prime Minister the car of the Belgian Prime Minister is hijacked, his driver killed and the Prime Minister kidnapped by terrorists.
Soon, he learns that his wife and children are also being held hostage and that they will only survive if he kills the person he is due to meet at 3pm… the President of the United States.
Van Looy wrote the screenplay with Carl Joos in collaboration with Robin Pront. Producer is Hilde De Laere (Loft).
The film previously sold to Square One for Germany, Kinepolis Film Distribution (KFD) for Belgium and Dutch Film Works for Holland.
The FBO film was made in coproduction with Woestijnvis, Millstreet Films and SBS, supported by the VAF Filmfund, ScreenFlanders, the Dutch Filmfund, Telenet and the Belgian Tax Shelter. KFD will release the movie in Belgium on October 26.