Diane Keaton and Brendan Gleeson star in London-set romance; TWC acquired from a promo reel.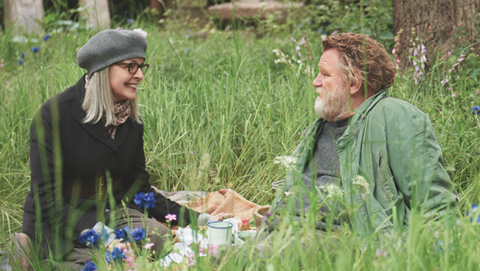 The Weinstein Company has moved on North American rights to the Diane Keaton and Brendan Gleeson romance in a deal with Cornerstone Films.
Joel Hopkins directs Hampstead from a screenplay by Robert Festinger about an American widow who falls for the inhabitant of a hut on London's Hampstead Heath that is under siege by property developers. James Norton also stars.
Robert Bernstein and Douglas Rae of Ecosse Films are producing the feature, which is financed by Motion Picture Capital and Silver Reel. TWC acquired the film after watching a promo reel.
TWC co-chairman Harvey Weinstein said the film was "a great example of the power we all can have when we stand up for our beliefs and fight for the people and things we care most about, something that is especially important these days."
"We're delighted to have TWC on board as our North American partner," said Mark Gooder and Alison Thompson of Cornerstone Films. "Their long-standing passion for this project and indisputable track record with female-driven crowd-pleasing films makes TWC the perfect home for Hampstead."
Bernstein and Rae added: "We are delighted to be collaborating with The Weinstein Company on Hampstead. We feel they have the right sensibility and passion for the film."
David Glasser, Talia Houminer, Negeen Yazdi and Jennifer Malloy negotiated the deal for TWC with Gooder and Thompson on behalf of Cornerstone Film and Laure Vaysse and Craig Emanuel for Motion Picture Capital.