Antoine Fuqua's boxing drama returns to US screens on October 2 as Harvey Weinstein steps up his Oscar push for Jake Gyllenhaal.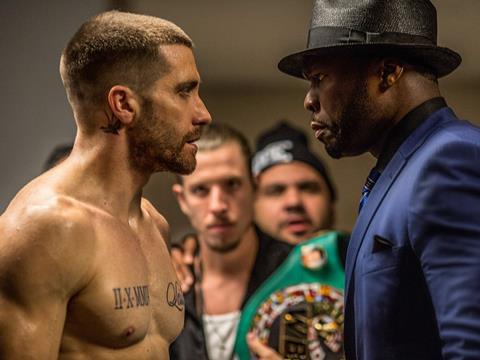 Southpaw earned $52.2m from its first run that started on July 24 and will resume action on more than 300 nationwide screens.
Kurt Sutter wrote the screenplay and the film also stars Forest Whitaker, Rachel McAdams, Curtis "50 Cent" Jackson and Naomie Harris.
Weinstein made his admiration for Gyllenhaal's performance clear at his company's annual sizzle reel presentation in Cannes last May, when he said Southpaw would be "revenge" after the actor missed out on a nomination for Nightcrawler.
"I'm very proud of this film and honoured that TWC is giving audiences another chance to see it in theatres," said Fuqua on Thursday. "Jake, and the entire cast, give extraordinary performances that deserve to be seen by as many people as possible."
TWC president of theatrical distribution and home entertainment Erik Lomis added: "This is a knockout film with outstanding performances, a moving script and expert direction that we are all so proud of.

"This re-release gives more serious-minded audiences, who may have missed it the first time around, a chance to see a film that we feel is a very serious contender."