The US share of the French market rose to 54.5% in 2015 against 45.4% in 2014.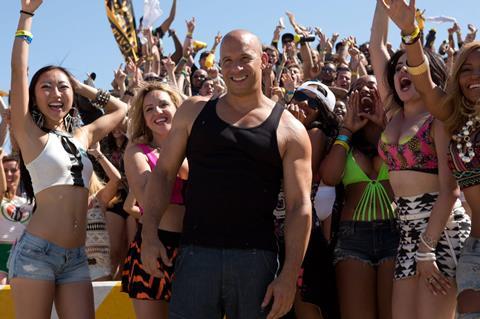 French cinemas drew 206 million spectators in 2015, according to preliminary data released by the country's National Cinema Centre (CNC).
The figure was 1.4% lower than 2014 — a stellar year in which there was a 7.7% hike in entries for a total of 208.97 million – but still remained above the 10-year average annual box office of 199.58 million.
"For the second year running, cinema theatres have attracted more than 200 million spectators," said CNC president Frédérique Bredin.
She added the admissions figures were a sign of the vitality of France's cinephile culture and cinema network, describing the latter as "the biggest in Europe".
Challenges
The healthy box office is all the more remarkable when put into the context of the impact of terror attacks on Paris in January and November.
Cinema attendance dropped by 5.4% in January following the deadly assaults on a satirical magazine Charlie Hebdo and a kosher supermarket.
In November, however, admissions rose by 1.2% against November 2104 to 17.42 million in spite of the fact that most cinemas in and around Paris were closed for two days after a series of coordinated attacks on the capital left 130 people dead on Nov 14.
The latest Bond film Spectre had achieved a strong opening just two days before the attack, drawing nearly 900,000 spectators on November 11 and 12 and smashing a record dating back to the release of Spider-Man in 2007.
Although its release was stopped in its tracks in Paris for two days it went on to sell 2.2 million tickets in its first week on release in France and was up to 4.7 million admissions by Dec 29.
US fare drove box office
Spectre has since been surpassed by Disney/Lucasfilm's behemoth Star Wars: The Force Awakens which became the fastest US film to cross 5 million admissions in France following its release on Dec 16. Entries stood at 6.8 million as of Dec 29.
It is among a slew of US productions dominating the French box office in 2015 alongside Minions, Jurassic World, Fast & Furious 7, Inside Out and Fifty Shades Of Grey.
The US share of the French market rose to 54.5% in 2015 against 45.4% in 2014.
French films accounted for 35.2% of the box office in 2015 against 44.4% the previous year, with top local titles including La Famille Bélier, The New Adventures Of Aladdin and Serial Teachers 2 (Profs 2) and Babysitting 2.
Top local arthouse titles included The Measure Of A Man, Mon Roi, Standing Tall and Dheepan although none passed the 1 million admissions mark.
Cinema from the rest of the world took a 10.3% share of the market with 21.26 million admissions. The 10-year average is 13.1% share, representing 26.19 million entries.