ACTOR: At 10 years of age, Eleanor Worthington-Cox shared the lead role in stage musical Matilda, going on to jointly win an Olivier award for best actress.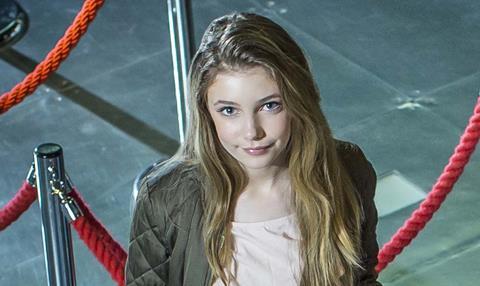 Click here for more Stars of Tomorrow
It was a "baptism of fire", but something she had been working towards from an even younger age.
"When I was two years old, I did my first dance show and my dance teacher couldn't get me off the stage," Worthington-Cox jokes.
Now aged 15, the Merseyside actress has been taking acting classes at the Formby School of Dancing and Performing Arts since she was five.
"They've kept me grounded. I can't stay there forever but it's like my second family. They'll have to drag me out of there," she says.
Shortly after leaving Matilda aged 11, Worthington-Cox starred as Young Princess Aurora in Maleficent and, though she did not meet Angelina Jolie, Elle Fanning gave her some advice from the trenches that she has stuck by ever since.
"Stay grounded and stay yourself," she says. "You can take your job seriously and your profession seriously, but never take yourself seriously."
Last year, Worthington-Cox was Bafta-nominated for her first lead TV role in The Enfield Haunting.
"It was really special to feel like I had more work to do, more lines to learn, more scenes. I like when people give me more responsibility," she says.
Worthington-Cox is currently filming the Roman invasion TV series Britannia and is splitting her time between Merseyside and London.
"I play a Celtic girl and it's about how everyone's world is turned upside-down completely. It's epic and beautiful, and I have a good feeling about it," she says.
Contact Lara Beach, Curtis Brown lara@curtisbrown.co.uk