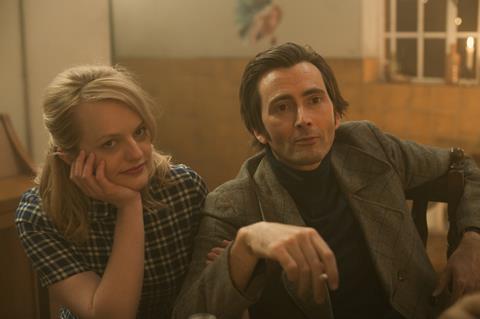 Samuel Goldwyn Films has acquired US rights to Robert Mullan's Mad To Be Normal starring Emmy winner Elisabeth Moss and Doctor Who's David Tennant.
The film tells the story of controversial Scottish psychiatrist R.D. Laing, played by Tennant, who experimented with LSD on his patients in the 1960s and 1970s.
Mad To Be Normal also stars Michael Gambon, Gabriel Byrne, David Bamber, and Olivia Poulet. Phin Glynn, Alan Latham, and Charlotte Arden produced, while Peter Dunphy, Norman Merry, Victor Glynn, Julian Hicks, Kristy Bell, Charlie Wood, and Peter Hampden serve as executive producers.
Peter Goldwyn of Samuel Goldwyn Films negotiated the deal with Jason Moring for the film's international sales agent DDI on behalf of the producers.
Upcoming Samuel Goldwyn releases include SXSW narrative grand jury award winner Most Beautiful Island; Norwegian Second World War drama The King's Choice; teen drama Blame; and LGBTQ musical drama Saturday Church.