Land Of Mine, Suffragette win early awards.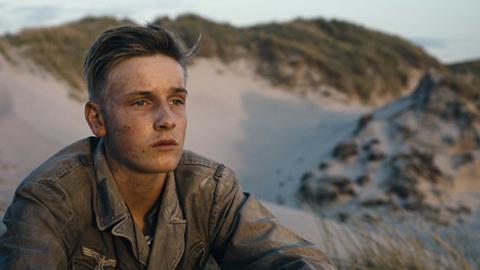 The first seven winners for the 29th European Film Awards - which take place on 10 December in Wroclaw, Poland - have been announced.
Martin Zandvliet's war drama Land Of Mine leads the way with three awards.
The jury picked the winners for the cinematography, editing, design, costumes, hair and make-up, music and sound categories.
The winners are:
Cinematography: Camilla Hjelm Knudsen for Land Of Mine
Editing: Anne Østerud and Janus Billeskov Jansen for The Commune
Design: Alice Normington for Suffragette
Costumes: Stefanie Bieker for Land Of Mine
Hair and Make-Up: Barbara Kreuzer for Land Of Mine
Music: Ilya Demutsky for The Student
Sound: Radosław Ochnio for 11 Minutes
The seven jury members were production designer Benoît Barouh, costume designer Paco Delgado, cinematographer Martin Gschlacht, sound designer Dean Humphreys, editor Era Lapid, make-up artist Waldemar Pokromski and composer Giuliano Taviani.
Pierce Brosnan will receive the European Achievement in World Cinema award at the ceremony, which this year form part of Wroclaw's European Capital of Culture 2016 celebrations.
Curzon Home Cinema will live-stream the event in the UK and Ireland.