WRITER-DIRECTOR: Having studied photography and film at Edinburgh Napier University, Eva Riley decided to devote herself to film-making after first dabbling in shorts.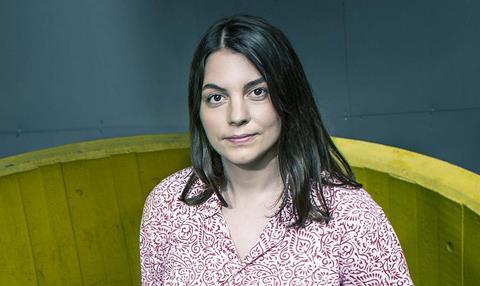 Click here for more Stars of Tomorrow
"I was just making it up as I went along but I really enjoyed it straight away. I realised it was what I wanted to do," she says.
Riley worked in a variety of roles on several films before receiving funding from the Creative Scotland-supported initiative DigiCult to make her debut short Sweetheart.
Backing from creative charity IdeasTap for another short, Joyride, led to a Bafta Scotland new talent award nomination.
Riley was then accepted into the National Film and Television School to study directing. Her graduate film Patriot, about an 11-year-old living in a rural English town against a backdrop of racial tension, was nominated for a short film Palme d'Or in 2015.
Her next short Diagnosis - starring 2015 Star of Tomorrow Charlotte Spencer - was funded by BBC Films through its Greenlight Project. It is in post-production with a view to festival submissions in the autumn.
Riley is also working on feature project Perfect Ten, which is in early development with low-budget film initiative iFeatures and is about a young gymnast who becomes involved in petty crime.
She is also developing another feature, The Circle, to which 45 Years production outfit The Bureau is attached.
For Riley, working on her own projects is key: "My ambition is to tell the stories I'm excited to tell. I guess that's every writer-director's dream."
Contact Ian Benson, The Agency ian@theagency.co.uk, Hannah Boulton, The Agency hboulton@theagency.co.uk