Dir/scr: Mike Judge. US. 2009. 91 mins.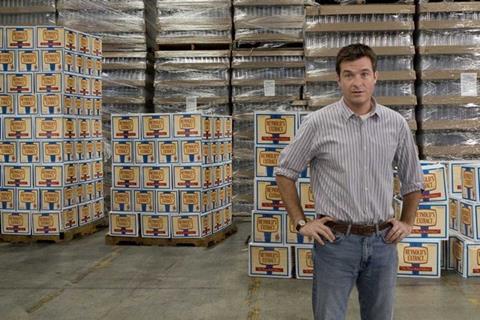 Rebounding from the satirically audacious but poorly executed Idiocracy, writer-director Mike Judge (best known for TV shows King Of The Hill and Beavis And Butthead) returns with Extract, an amiable, inconsequential movie that nonetheless produces an impressive amount of laughs about drugs, gigolos and generally moronic behaviour.
Judge's third live-action feature suffers from the same storytelling problems as his first two, but likeable leads and a winningly laidback tone add up to a consistently amusing effort. Opening September 4 in wide release domestically, Extract may have a difficult time finding its way commercially, however. With no major names in prominent roles – Ben Affleck is relegated to a small supporting part – and Judge's spotty track record, Miramax will have to work hard to connect audiences with star Jason Bateman, impressive as a side character in films like State of Play and Hancock. Ancillary prospects look very rosy indeed.
Affleck stands out as a ne'er-do-well who insists that Joel's life would be much improved if he just chilled out and smoked some weed.
Joel (Bateman) owns a small business that produces artificial food flavouring, which is profitable but hardly exciting. Sexually frustrated by his bored wife Suzie (Kristen Wiig), he dreams of having an affair with a cute new temp named Cindy (Mila Kunis). But when his brother Dean (Affleck) suggests he hire a gigolo (Dustin Milligan) to seduce his wife in order to clear the way for Joel's infidelity, the plan jeopardises not only his marriage but his company.
Hailed for his acclaimed animated shows Beavis And Butt-Head and King Of The Hill, Judge has targeted the drudgery of the modern corporate work place in his first live-action feature Office Space and satirised the relentless dumbing-down of American culture in its follow-up Idiocracy. By comparison, Extract is merely a fun little laugher without any broader social commentary. At first, that lack of ambition is disappointing, but once Judge's string of one-liners gets rolling, it's easy to accept the film on its own limited terms.
Structurally, Extract resembles Office Space and Idiocracy in that it surrounds a deeply flawed protagonist with foolish and unhappy people. While their idiocy produces laughs - Milligan is especially funny as the sweet-natured but utterly dense gigolo – Judge's real strength is his ability to stop these sometimes cartoonish characters from being one-note comic creations. His movies are populated by morons, but they're extremely enjoyable and empathetic morons.
But, as with his earlier features, Judge doesn't have a steady narrative grip and Extract's myriad storylines always feel as if they could unravel at any moment. In addition, while his directorial eye has improved, he still lacks visual sophistication, resulting in some scenes that come across as unnecessarily choppy. A stronger director might produce a tighter, more dynamic film, but that could jeopardize the playful looseness which gives his movies their considerable charm.
Bateman is good at portraying straight-laced regular guys with an edge of hostility percolating beneath the surface. Women tend to be vague clichés in Judge's films, and both Wiig and Kunis feel handcuffed by underdeveloped roles. But Judge understands the patter of male conversation, which allows for a string of funny performances from his actors, particularly Affleck as a ne'er-do-well who insists that Joel's life would be much improved if he just chilled out and smoked some weed.
To sign up for Screen's weekly Reviews Newsletter with all the week's new releases, international openings and full festival reviews delivered free to your mailbox every Friday, please click HERE
Production companies
Ternion Entertainment
F+A Productions
3 Arts Entertainment
Domestic distribution
Miramax Films
International sales
ContentFilm International
+44 20 7851 6500
Producers
Michael Rotenberg
John Altschuler
Screenplay
Mike Judge
Cinematography
Tim Suhrstedt
Production designer
Maher Ahmad
Editor
Julia Wong
Music
George S. Clinton
Main cast:
Jason Bateman
Mila Kunis
Kristen Wiig
J.K. Simmons
David Koechner
Clifton Collins, Jr.
Gene Simmons
Beth Grant
Dustin Milligan
Ben Affleck