AFI Fest director Jacqueline Lyanga talks to Jeremy Kay about a strong 2013 line-up, links to the AFM, and why directors such as Steve McQueen and Asghar Farhadi return to the festival.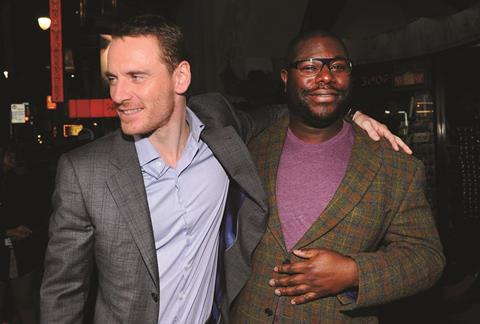 The cinematic riches on show at AFI Fest (Nov 7-14) confirm the festival as one of the most rapidly evolving events on the North American calendar.
In recent years, the Hollywood-based AFI Fest has become a prestige occasion that delivers the year's most acclaimed films and serves as a perfect complement to the early autumn trifecta of Venice, Telluride and Toronto.
First-looks such as the world premieres of Scott Cooper's Crazy Horse follow-up Out Of The Furnace and Peter Berg's Lone Survivor, as well as the North American premiere of opening-night selection Saving Mr Banks, go hand-in-hand with recently anointed awards-season contenders.
Attendees can catch up on Philomena, August: Osage County and Inside Llewyn Davis and sample Ben Stiller's imminent release The Secret Life Of Walter Mitty. There is a Bruce Dern tribute tied to a Nebraska screening, a visit by Italian master Bernardo Bertolucci to present the 3D restored version of The Last Emperor at the refurbished TCL Chinese Theatre and a selection from guest artistic director Agnes Varda.
World fare
"This year we have a really exciting programme of US independent titles, some studio films, our New Auteurs and a record number of foreign-language Oscar submissions," says AFI Fest director Jacqueline Lyanga, now in her fourth year at the helm. "We didn't look to fill the programme with these films but as we started looking at films in Berlin, Cannes, Locarno and Toronto, we began to pull together the most significant films of the year."
What has also come to define AFI Fest is a keen interest in world cinema and the festival's role as a networking conduit. "Film-makers see an opportunity to use the festival as a platform and it's becoming a great introduction to the key decision-makers in Hollywood," says Lyanga. "In addition there's our partnership with the [concurrent] AFM that allows the film-makers and producers to go to the market and introduce their film and bring buyers to the festival.
"Last year the film-makers behind Kon-Tiki and War Witch were able to gain traction within the industry and among the public and both went on to be nominated in the foreign-language Oscar category."
Kon-Tiki directors Joachim Ronning and Espen Sandberg have since signed on to direct Pirates Of The Caribbean: Dead Men Tell No Tales.
This year's New Auteurs entrants — first or second-time film-makers — include Mira Fornay with My Dog Killer (Slovakia-Czech Republic), Yeon Sang-ho with The Fake (South Korea) and Clio Barnard with The Selfish Giant (UK).
The festival's synergies also mean film-makers and stars championed by AFI Fest return with bigger films and broader appeal. "Bullhead screened in 2011 and director Michael Roskam and star Matthias Schoenaerts have reunited on Animal Rescue [Fox Searchlight will release the crime drama starring Tom Hardy, Noomi Rapace and the late James Gandolfini in 2014]. We've seen actors like Matthias return to the festival last year with Rust And Bone."
Similarly the festival forged strong ties with Steve McQueen when it screened his first two films, Hunger and Shame. His latest, 12 Years A Slave, is already in general release but the red-hot director will hold an on-stage conversation at the festival. Asghar Farhadi screened About Elly in 2009 and Oscar winner A Separation in 2010, and returns this year with special screening The Past.
This year's banner crop of 15 foreign-language Oscar submissions features Sebastian Lelio's Gloria (Chile), Alex van Warmerdam's Borgman (Netherlands), Paolo Sorrentino's The Great Beauty (Italy), Amat Escalante's Heli (Mexico), Louise Archambault's Gabrielle (Canada) and Rithy Panh's The Missing Picture (Cambodia), among others.
Finally, Lyanga is eager to credit not only to her team but also the patrons who allow art to thrive.
"Audi makes it possible for us to continue to give free tickets to the public and expose audiences to international cinema in such an exciting and comprehensive way," she says.
"American Airlines and AT&T are also among a group of valued partners."