Korean sellers have plenty on offer, including the latest from the director of Miracle In Cell No. 7 and a kidnap thriller starring Peninsula's Lee Jung-hyun.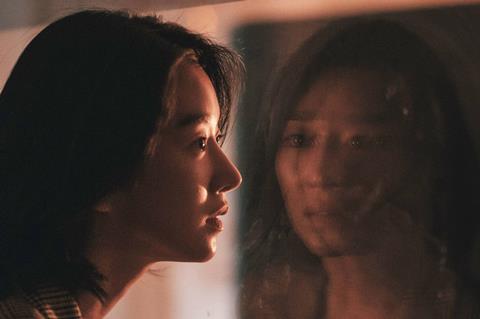 Although 2020 is now marked by the Covid-19 pandemic, the year started off on a high note for the Korean film industry, coming off record box office in 2019 and with Bong Joon Ho's Parasite winning four Oscars including best picture and best director in February. That unprecedented achievement for a non-English-language film drew attention to a promising crop of Korean titles for the year.
Since then South Korea, with its population of 51.8 million, has been handling the pandemic comparatively well — at time of writing, the country had 27,553 confirmed cases and 480 coronavirus-related deaths since January 3, according to the Central Disease Control Agency. The country has been using strict public safety and quarantine measures, which include testing, contact tracing and mandatory mask-wearing in public places.
Despite never going into complete lockdown, Korea's cinemas have nonetheless struggled and leading multiplex chain CJ CGV recently announced it would be closing 30% of its screens over the next three years while raising ticket prices.
The year's biggest box-office hit so far, The Man Standing Next, is also the country's submission to the Oscars' best international feature film category in 2021. Released on January 22 just as the pandemic was drawing serious attention, it saw more than 4.75 million admissions according to the Korean Film Council (Kofic) — a respectable figure but a far cry from the 16.2 million admissions for 2019's top hit Extreme Job.
But life goes on and the 25th Busan International Film Festival successfully wrapped a downsized, socially distanced event at the end of last month, with international filmmakers participating in talks with local audiences over video calls. Productions have also moved forward cautiously with strict safety measures, including French director Denis Dercourt's murder mystery co‑production Matin Calme starring Olga Kurylenko and Yoo Yeon-seok (Steel Rain 2: Summit), while leading investor-distributor CJ Entertainment has pacted with Los Angeles-based Library Pictures International to finance local-language films in Indonesia, Vietnam and Turkey.
The theatrical release market remains tricky and distributors have been cautious to make announcements for 2021 slates, but for AFM, Korean sellers will still be presenting a number of dynamic new features to international buyers.
Best Friend
Dir. Lee Hwan-kyung
From the director of Miracle In Cell No. 7 (South Korea's tenth-biggest box-office hit of all time, with 12.8 million admissions in 2013), Best Friend stars Jung Woo (TV's Reply 1994), Kim Hee-won (The Merciless) and Oh Dal-su (Detective K: Secret Of The Living Dead). Set in the 1980s when South Korea was still ruled by an authoritarian dictatorship, Lee's comedy follows an undercover surveillance team tasked with bugging and monitoring an opposition politician's family when they are confined to their home on returning from overseas. The team pretends to be friendly new neighbours as they listen in, 24 hours a day, learning the family's secrets one by one. Best Friend is set for a December release locally.
Contact: Julie Sung, Little Big Pictures
Days Of Green
Dir. Shin Dong-il
A road movie from the director of Berlinale 2006 title Host & Guest, Days Of Green stars up-and-coming actress Seol Lee and actor Jin-yeop Kim. A young woman grieving her father's sudden death by suicide impulsively pays a young man — a failed independent film producer working off debts by driving in a private taxi service — to take her away from the funeral hall. They embark on what becomes a three-day trip around the Geum river, meeting locals affected by the steady destruction of the ecosystem. The film went through a long development (it was called Like A Flowing River when it took part in the Hong Kong-Asia Film Financing Forum in 2011) before finally making its world premiere at the recent Busan International Film Festival.
Contact: Jason Chae, Mirovision/Studio Bonanza
The Girl On A Bulldozer
Dir. Park Ri Woong
This feature directing debut stars up-and-coming actress Kim Hye-yoon (TV's Sky Castle) as a young woman whose father falls into a coma after being caught up in a car accident involving a couple in a stolen vehicle. When his popular Chinese restaurant is in danger of falling into someone else's hands and the couple demands a huge settlement, the heroine is forced to take action. Park Hyuk-kwon (Secret Zoo) and Yesung (Attack On The Pin-up Boys) from K-pop group Super Junior also star in the drama, which is in post-production.
Contact: Julie Sung, Little Big Pictures
Good Person
Dir. Jung Wook
Winner of two awards at Busan, Jung's feature-directing debut is a suspense drama starring Kim Tae-hoon (Glass Garden) as a high-school teacher who deals benevolently with misdemeanors among his students. But the teacher's sense of right and wrong is tested when his daughter is hit by a truck, and the driver claims it was one of the pupils who pushed her in front of his vehicle. The film also stars Lee Hyo-je, Kim Hyun-jung, Kim Jong-goo and Park Chae-eun, and is produced by the Korean Academy of Film Arts.
Contact: M-Line Distribution
The Limit (working title)
Dir. Lee Seung-jun
From the director of action film The Spy: Undercover Operation, which clocked up more than 3.4 million admissions on its local release in 2013, this crime thriller stars Lee Jung-hyun (Peninsula) with Moon Jeong-hee (Pandora), Jin Seo-yeon (Believer), Park Myung-hoon (Deliver Us From Evil) and Choi Duk-moon (Black Money). Police officer So-eun joins a secret investigation into a kidnapping and starts to negotiate with the kidnapper masquerading as the victim's mother, but things get out of hand when So-eun's son is also kidnapped. Produced by Better Tomorrow, the film is shooting now and aiming for a 2021 release.
Contact: Contents Panda
The Prayer
Dir. Min Kyu-dong
Director of 2012 comedy romance All About My Wife, Min has expanded his instalment of this summer's sci-fi anthology series SF8, which was produced by the Directors' Guild of Korea and Soo Film, into a feature-length picture. Starring Lee You-young and Ye Soo-jung, The Prayertakes place in a near-future where bedridden patients are cared for by robots. When a nursing robot observes that a daughter is exhausted and depressed after caring for her comatose mother for 10 years, it faces a dilemma about who it should save. The film's local release is planned for the third quarter of 2021.
Contact: M-Line Distribution
Recalled (working title)
Dir. Seo You-min
Seo, whose screenwriting credits include The Last Princess, Happiness and April Snow, makes her feature directing debut with this mystery thriller about a woman (Seo Yea-ji) suffering from post-traumatic memory loss, who returns to daily life with her husband but experiences disturbing visions. A police detective starts to investigate after finding surveillance footage of the husband at a crime scene — and the woman's suspicions also grow. Kim Kang-woo (Marriage Blue) and Park Sang-wook (The Bad Guys: Reign Of Chaos) also star in the I Film Corporation and Tory Pictures production, which is backed by CJ ENM and is in post.
Contact: Finecut