Box office soared for the first two months of 2020 at UK and Ireland cinemas. But it went into a tailspin when Covid-19 hit, and never recovered. What might be the lasting impact?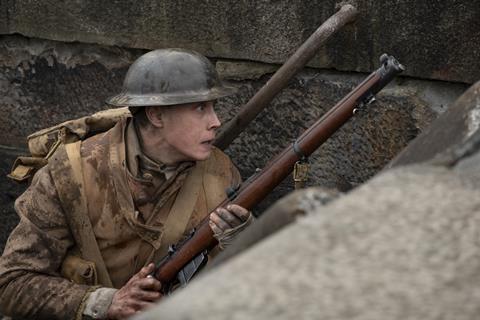 The country's film distributors and exhibitors began 2020 confidently, after UK cinema admission numbers in 2018 and 2019 were respectively the highest and second-highest since 1970. The year certainly started with a bang: the first two months ended with UK and Ireland box office up a robust 19% on the same period of 2019 thanks to £43.9m ($58.5m) for Sam Mendes's First World War film 1917.
"The business was absolutely flying," says Andy Leyshon, chief executive of the UK's Film Distributors' Association.
But takings dwindled in March due to the Covid-19 pandemic, and the box-office lead over 2019 dropped to just 7% when cinemas were closed on March 20. By the end of the first official lockdown period for England, 2020 box office was trailing 2019 by 59% in the UK and Ireland.
Cinemas reopened in England on July 4, but it was not until August 26 that the first Hollywood blockbuster arrived — Christopher Nolan's Tenet — and many operators were slow to get back up and running. Nimble distributors such as Altitude and Vertigo plugged the product gap, and performed well with titles such as road-rage thriller Unhinged (see chart) and family animation 100% Wolf.
According to latest Comscore data, UK box office reached £323m in 2020 (technically the 52-week period beginning January 3) – a 76% drop on the 2019 total.
Any analysis of this devastating fall begins with consideration of the films that were moved out of the 2020 release calendar by major studios. Cinema advertising company Digital Cinema Media began 2020 by predicting box office for the year's top 10 hits — of those films, only Tenet and Wonder Woman 1984 made it to cinema screens. Among the year's best-performing titles, seven 2019 releases make the top 30 chart, counting only their takings in calendar year 2020; 19 are Q1 releases; and only four were released since the first lockdown ended in early July (Tenet, After We Collided, Unhinged and The New Mutants).
The year's top title 1917, despite being far ahead of the pack with £43.9m ($58.5m), would have ranked just seventh in 2019. It was the only title in 2020 above £20m ($27m) — 15 films passed that threshold in 2019.
Phil Clapp, chief executive of trade body UK Cinema Association, characterises the year as months of "unrelenting challenge", which despite "a short and more hopeful period in Q3" after the first lockdown ended, then presented "an ongoing story of local and regional lockdowns massively disrupting the sector".
Thanks to the pandemic, 2020 was always going to be a tale of woe for cinema operators — but could the UK have done better? The seven weeks between the reopening of venues in July and the arrival of Tenet certainly look like a missed opportunity. But Leyshon defends the lack of releases. "With such uncertainty, it was hard for all distributors to commit to spending on the marketing and distribution of their best properties."
Clapp offers the exhibitors' viewpoint: "The continual moves of major films out of 2020 into 2021 and beyond was a huge frustration to UK cinema operators during the period in the late summer when sites were open, and a more regular supply of even mid-budget films from US studios would have put exhibitors in a better place than is now the case."
For Gower Street director of theatrical insights Robert Mitchell, a factor in the UK's poor performance is its traditional reliance on US product, and the relatively weak contribution of local titles that have helped plug gaps elsewhere — a market reality that is shared by most other English-speaking nations. "In territories that are very reliant on Hollywood content, we just haven't had enough product to draw people back and to regain consumer confidence," he says.
It is notable the UK and Ireland's 76% drop in 2020 versus 2019 compares with a 67% fall in France, 64% decline in Germany, and a 58% shortfall in Russia.
Mitchell also points out that a big omission in UK cinemas this summer was strong family product — with Mulan skipping cinemas to premiere on Disney+. March release Onward enjoyed a long box-office life, adding £2.4m ($3.3m) after cinemas reopened in July, despite having already transitioned to VoD during lockdown.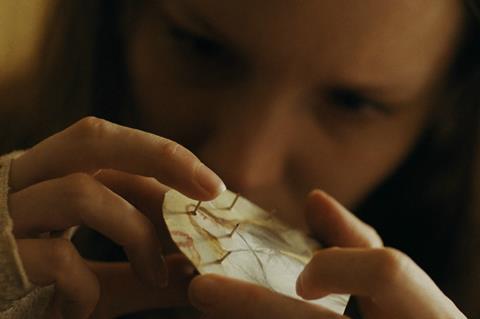 A quiet revolution
One upside of the threadbare release calendar was the success of an indie title such as Studiocanal's Saint Maud, directed by rising talent Rose Glass, which reached 355 cinemas at its widest point of release, and had grossed £850,000 ($1.1m) at press time.
The extraordinary conditions of the pandemic have ushered in a quiet revolution for distributor market shares in the UK and Ireland. Disney topped the league table in 2016, 2017, 2018 and 2019 — achieving a muscular 36.3% in the latter year (not counting 20th Century Fox's 5.5%), way ahead of second-place Universal with 13.9%.
In 2020, Disney (with 13.9%) ranks third for the year in market share, behind eOne (15.4%) and Sony (15.1%). It is a remarkable result for eOne, which ranked eighth in 2019 (with a modest 3.7% share) and achieved its success in 2020 with just five releases: 1917, Dark Waters, Queen & Slim, Two By Two: Overboard! and Happiest Season.
Sneaking into the top 10 distributor market share chart is Shear Entertainment, which scored a £4m ($5.3m) hit with After We Collided. That is a noteworthy outcome considering After, the first film in the series, bypassed UK cinemas in 2019.
As for 2021, everyone agrees recovery will not be immediate, and Q1 in particular looks to be a challenge. "We are not expecting 2021 to get back to 2019 levels," offers Mitchell. But Clapp suggests "there is widespread optimism bordering on confidence that things will start to pick up from March onwards".
It is likely the UK's traditional 16-week theatrical window will continue to face pushback from studios — and even Clapp concedes that "Covid-19 has driven a range of changes within the sector" and "some of those changes in approach will continue once we are over this current period".
"Ultimately, this topsy-turvy year has likely accelerated trends that were already on the horizon," says Leyshon. "Trading paradigms have become more flexible; the collaborative relationship between distribution and exhibition remains strong; and audiences are still keen to watch good films and content across many different platforms. There will always be a space and need for theatrical, and 2021 can only be an improvement on this year."
Top 30 titles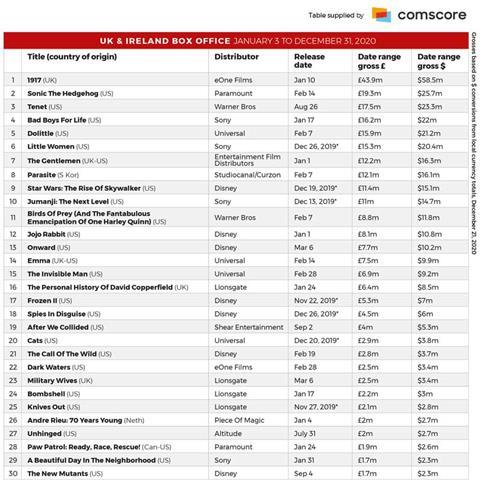 Market share