As the autumn festival line-ups are revealed, Screen analyses the titles in pole position for a competitive awards season.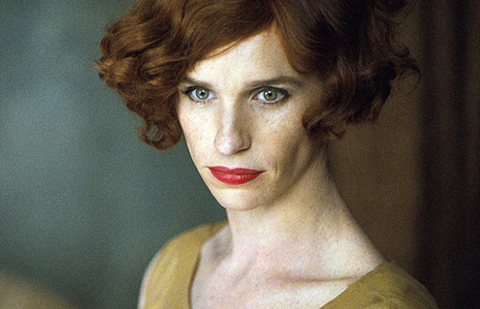 The awards season landscape has begun to take shape. Some of the season's heaviest hitters have found their world-premiere berths, while awards watchers continue to make educated guesses as to the fate of others.
Fittingly for Toronto's 40th anniversary edition, this year's opener comes from Canadian director Jean-Marc Vallée with the US romantic drama Demolition, in which Jake Gyllenhaal stars as a grief-stricken banker who gets a second shot at happiness. Vallée led Matthew McConaughey to Oscar glory in 2014 with Dallas Buyers Club - could it now be Gyllenhaal's turn?
The widely admired actor (who was Oscar nominated in 2006 for Brokeback Mountain) bears the distinction of also featuring in Venice opener Everest. Baltasar Kormakur's mountaineer thriller might be tough for Universal to push in the acting categories given the ensemble cast (it may be a better fit for craft awards), yet Demolition suggests a meaty role for Gyllenhaal and Fox Searchlight could be targeting nominations.
They won't get very far, however, if Harvey Weinstein has his way.
Gyllenhaal is ubiquity personified this season and also plays a troubled boxer in The Weinstein Company's Southpaw from Antoine Fuqua, which has been opening around the world by mid-July. Weinstein made it clear during his traditional sizzle-reel presentation in Cannes that this should be an award-winning turn from the actor, so while reviews for Southpaw have been mixed, he will be a vocal presence in Gyllenhaal's corner through the coming months.
Elsewhere, Eddie Redmayne reunites with his Les Misérables director Tom Hooper on period film The Danish Girl. Can the actor make it back-to-back Oscars after his portrayal of Stephen Hawking in The Theory Of Everything?
Hooper's film sees the Briton playing pioneering transgender artist Lili Elbe, and the campaign mavens at Focus Features will be all too aware the transgender dialogue is about as buzzy as it is possible to get this year.
Might this be the season that Leonardo DiCaprio - four times the bridesmaid but never the bride - finally gets to claim an acting Oscar, for The Revenant? The trailer has certainly sparked great buzz. Fox will release Alejandro Gonzalez Inarritu's Birdman follow-up towards the end of the year but, as of press time, no world-premiere slot had been confirmed.
Idris Elba and Netflix form what, on paper at least, looks to be a formidable alliance with Beasts Of No Nation. Cary Fukunaga directs Elba as an African warlord who takes a boy under his wing and teaches him the ways of war. The first Netflix original movie will get an October 16 day-and-date release via the streaming giant in all its territories and in 19 Landmark Theatres across the US via its distribution partner Bleecker Street.
It is an interesting test case, and Elba's supporters will be hoping his chances as a bona fide awards prospect do not get overlooked in the traditional stampede to unpick whatever Netflix is doing at any given time. Will the company pay for an awards campaign? Its subscribers will have access to the film anyway, so it is debatable how much it values the veneer of prestige, unless it sees awards as a way to build membership.
Bleecker Street is also handling the theatrical distribution of Amazon Studios' Elvis & Nixon, although it remains unclear whether Liza Johnson's film about a White House encounter between Elvis Presley (Michael Shannon) and Richard Nixon (Kevin Spacey) will debut this year. The New York-based company also holds US rights to Jay Roach's Toronto world premiere Trumbo, starring TV titan Bryan Cranston as 1940s blacklisted screenwriter Dalton Trumbo.
Michael Fassbender is front-and-centre in another biopic that could make waves. New York Film Festival audiences will get to see him in Steve Jobs in a centrepiece screening on October 3 and the film will also close the BFI London Film Festival on October 18.
John Cusack and Paul Dano have impressed in Bill Pohlad's Brian Wilson biopic Love & Mercy, which Roadside Attractions acquired out of Toronto 2014 and released in June.
Mass effect
The team behind Black Mass are trumpeting Johnny Depp's rediscovered acting chops as gangster James 'Whitey' Bulger. Collaborators' bias aside, it would take a brave person to rule out Depp. The Venice Lido will be bristling with excitement before the world premiere.
On the subject of gangsters, a double dose of Tom Hardy as Ronnie and Reggie Kray in Legend seems almost too rich to contemplate. Brian Helgeland's film opens in the UK on September 9 and screens afterwards in Toronto.
The rarified Colorado enclave was also looking like a good launchpad for Venice and Toronto selection Spotlight, Thomas McCarthy's recreation of The Boston Globe's investigation into sexual abuse within the Catholic Church. Michael Keaton leads a fine cast that includes Mark Ruffalo, Liev Schreiber, Rachel McAdams, John Slattery and Stanley Tucci.
McAdams may be a contender in the female acting categories and, if so, could find herself in competition with Julianne Moore for Freeheld, Lionsgate's gay-rights drama that premieres in Toronto and also stars Ellen Page. Could Moore win back-to-back Oscars after Still Alice?
Audiences in Canada will also get the chance to see Brie Larson, an eye-catching talent who impressed critics and won awards for 2014 drama Short Term 12 and could be on the cusp of Academy recognition for Room.
Larson and youngster Jacob Tremblay star in Lenny Abrahamson's adaptation of Emma Donoghue's bestselling novel about a woman trying to raise her son in the small room where they are held captive for years.
Cate Blanchett's acclaimed turn in Carol, a hit when it premiered at Cannes in May, will loop back on the radar, as will that of co-star Rooney Mara, who shared the festival's best actress prize with Emmanuelle Bercot (Mon Roi). Carey Mulligan also heads a fine cast in Suffragette, and Focus Features plans an October 23 release. The film is opening the BFI London Film Festival on October 7 as a European premiere.
Predicting the unpredictable
Awards season stories are arguably the most fecund source of clickbait for bloggers and prognosticators, who these days can be found gazing into their crystal balls before Sundance has even ended.
That was the case this year with an avalanche of praise in Park City for crowd favourites Me And Earl And The Dying Girl and Dope, which Fox Searchlight and Open Road pounced on, respectively. The fanfare has died down, however, after neither film performed well at the box office when they opened in June. Fox Searchlight is also behind another Park City hit, Brooklyn, which stars Saoirse Ronan and might be the pick of the bunch. It opens on November 6 and will also screen in Toronto as a special presentation.
Sony's drama The Walk, directed by Robert Zemeckis and starring Joseph Gordon-Levitt as high-wire daredevil Philippe Petit (the subject of Oscar-winning documentary Man On Wire), will open NYFF on September 26.
Another biopic will close the festival: Don Cheadle's directorial debut Miles Ahead, in which he also stars as the jazz trumpeter Miles Davis. DreamWorks/Disney's Bridge Of Spies from Steven Spielberg also gets its world premiere in New York.
Stephen Frears' Lance Armstrong drama The Program - currently without a US distributor - stars Ben Foster and has a Toronto world premiere berth, as does Ridley Scott's The Martian starring Matt Damon for 20th Century Fox.
At time of writing, festival platforms - if they would eventually be required - had still not been secured for a number of anticipated films all set to open in the final quarter. These include Quentin Tarantino's The Hateful Eight (The Weinstein Company), Oliver Stone's Snowden (Open Road), Ron Howard's In The Heart Of The Sea (Warner Bros), Angelina Jolie's By The Sea (Universal), David O Russell's Joy (Fox) and Billy Ray's thriller Secret In Their Eyes (STX) starring Chiwetel Ejiofor, Julia Roberts and Nicole Kidman.
While Venice, Toronto and Telluride pack the mightiest punch on the autumn circuit, NYFF is gaining ground and AFI FEST (Nov 5-12) and the BFI London Film Festival (Oct 7-18) are still to come (the latter is especially important for Bafta campaigns).
A launch at any of these can be sufficient to go all the way to the Oscar or win other coveted awards, but there is no science to the game. Awards strategists know their stuff but the vagaries of the production cycle, the uneven campaign playing field and the mood of programmers, buyers, critics and audiences at the time of seeing a film can make this a treacherous business.
By the end of September we'll all be a little wiser, but some films will remain mysteries until closer to the end of the year.