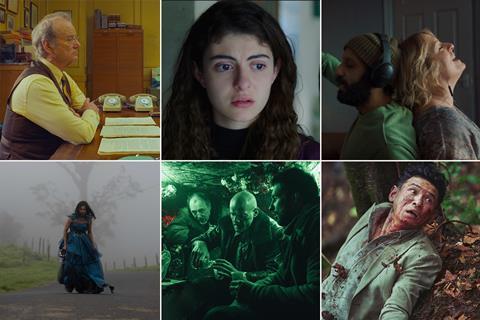 Cannes Film Festival delegate general Thierry Frémaux announced earlier this month the Official Selection for its 74th edition, due to run July 6-17, will be unveiled just under a month from now on May 27.
Fingers are crossed throughout the international film industry that a physical edition will happen after 2020's cancellation due to the Covid-19 pandemic but one year on and Frémaux and his selection committee are once again pulling together an Official Selection against a backdrop of immense uncertainty.
France is working its way out of a third wave, thanks to a national lockdown and the ramping up of its vaccination programme. But the seven-day average for daily cases still stood at 27,000 as of Tuesday (April 27) and public spaces from cafes and restaurants to museums and cinemas remain closed.
Filmmakers, producers and sales agents are taking more time to both submit films and accept invites with some preferring to aim directly instead for later events like Locarno and in particular Venice, in the belief the Covid-19 situation in Europe will have eased further by the time they roll around in August.
A key marker for both local and international film professionals is the reopening of cinemas in France. "Thierry Frémaux said cinemas needed to be open for the festival to go ahead and that's what's everyone is waiting for," said one film PR this week. "I've already got films lined up for Locarno and Venice but nobody's contacted me for Cannes titles as yet. It's usually the other way around."
French media reported last week culture minister Roselyn Bachelot had secured a promise of May 17 for the reopening of cinemas and local industry expectations are high this will happen. If this does come to pass, Frémaux and his team will be in for an extremely intense 10 days as they put the final touches to their 2021 Official Selection ahead of the announcement on May 27.
Ever hopeful, the Screen team has been talking to its contacts across the industry to get a sense of what is ready and has been submitted and is serious contention for Official Selection and the parallel sections of Directors' Fortnight, Critics' Week and ACID.
US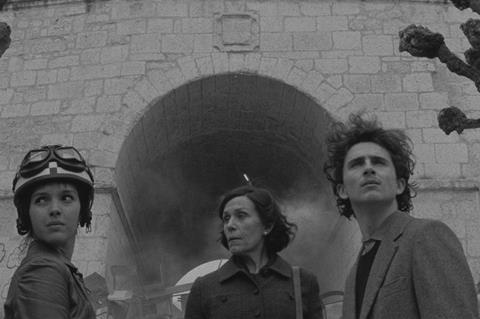 Update: After months of will-they, won't-they speculation, Searchlight Pictures has committed to premiering The French Dispatch in Cannes. Originally set to launch at the festival in 2020 before the event was scrapped, Searchlight is working towards a red carpet on the Croissette and must contend with logistical spanners in the works as the pandemic continues to wreak havoc with travel plans. Wes Anderson's all-star drama about a fictitious American publication in France will open in the US on October 22. Oscar winner Frances McDormand (Nomadland), Tilda Swinton, Bill Murray, Timothée Chalamet, and Owen Wilson are among the cast.
Tom McCarthy's thriller Stillwater starring Matt Damon as an oil rig worker from the midwest who travels to Marseille after his daughter (Abigail Breslin) is arrested for murder is an attractive possibility. The film partly shot in France and Focus Features – on a hot streak after Promising Young Woman won the original screenplay Oscar – has dated the film from Amblin Partners, Participant, DreamWorks and Anonymous Content for a July 30 US release. Stillwater is currently set to open in France via Universal in September. McCarthy has form in Cannes – he co-wrote Pixar's 2009 out of competition selection Up.
Nicolas Cage drama Pig is also believed to be under consideration. Cage stars as a solitary truffle hunter who goes in search of his beloved foraging pig after she is kidnapped. Michael Sanrosksi makes his feature directorial debut and has mostly made a name for himself directing horror shorts. Alex Wolff and Adam Arkin also star. Neon holds US rights.
Neon also has The Year Of The Everlasting Storm, a portmanteau of seven personal stories that shot during the pandemic. The roll call of seven directors would make Everlasting a fitting Croisette premiere, given that five of them have directed films that played in Cannes competition, Critics' Week, or Directors' Fortnight before: Palme d'Or winner Apichatpong Weeraseethakul (whose Memoria, also with Neon, could land a slot), Cannes awards winners Jafar Panahi and Anthony Chen, and Laura Poitras and David Lowery, whose The Green Knight is also a potential selection. Dominga Sotomayor's debut feature Thursday Till Sunday was developed at the Cinéfondation Résidence. The seventh director is Malik Vitthal.
Sean Baker could be poised to return to the Croisette with Red Rocket after The Florida Project played in Directors' Fortnight in 2017. A24 holds North America rights to the story of a washed-up porn star who returns to his small Texas hometown, where nobody is thrilled to see him again. Simon Rex, Bree Elrod, and Suzanna Son star. FilmNation recently sold out international territories.
Todd Haynes' The Velvet Underground documentary is understood to be in the mix. The long-awaited project chronicling the hugely influential American band hails from Haynes' regular collaborators at Killer Films. Apple holds worldwide rights.
Another rock doc, Peter Jackson's The Beatles: Get Back, is set to launch around the world via Disney in August. The studio has enjoyed using the Croisette to launch its tentpoles in the past and a Cannes berth is understood to be very possible.
Sean Penn's thriller Flag Day has been long in the works and could be ready in time to take a bow in the south of France. The story centres on a man who lives a secret life as a counterfeiter, bank robber and con artist to provide for his daughter. Penn and daughter Dylan Penn star alongside Katheryn Winnick, Josh Brolin, Eddie Marsan and Miles Teller. Rocket Science and Wild Bunch handle sales and CAA is holding off for a big US deal.
Elena Ferrante adaptations have been all the rage in recent years and what makes The Lost Daughter particularly interesting is the fact it is the feature directorial debut of Maggie Gyllenhaal. Olivia Colman stars as a woman troubled by painful memories of early motherhood while holidaying alone at the beach, with support from Jesse Buckley, Ed Harris, Peter Sarsgaard, and Dakota Johnson.
New Regency's 10th century Viking revenge thriller The Northman directed and co-written by Robert Eggers is out of the running after Focus Features announced in mid-May an April 8, 2022, release in the US.
David Lowery's The Green Knight focuses on one of the more enduring tales of Arthurian legend and would be a prestigious get for the festival. Dev Patel stars as the headstrong Sir Gawain, who embarks on a quest to challenge the eponymous tester of men, played by Ralph Ineson. A24 will release in the US and co-financed with Ley Line, and Bron Creative. Sean Harris, Alicia Vikander and Barry Keoghan also star.
Reportedly promised to Venice last year, Ana Lily Amirpoor's fantasy thriller Mona Lisa And The Blood Moon could now make a Cannes debut. The story about a girl with special powers who flees a mental institution and heads to New Orleans stars Kate Hudson and South Korean actor Jeon Jong-seo from Burning. Amirpour's The Bad Batch launched in Venice in 2016.
Canada
Canadian actress-filmmaker Monia Chokri's #MeToo-era comedy-drama Babysitter could make it to the Croisette, given that her directorial debut A Brother's Love opened Cannes Un Certain Regard in 2019. It is lead produced by Amérique Film with minority partner Phase 4 Productions stars Chokri and centres on a babysitter whose arrival promises to shake things up in a tense household. Chokri, Patrick Hivon and rising French star Nadia Tereszkiewicz are the leads.
Other Canadian hopefuls include Caroline Monnet's debut feature Bootlegger, about a recently qualified lawyer who returns to her Indigenous community in northern Canada with hopes of putting her qualifications to good use but is forced to confront her difficult past and a complex situation.
Latin America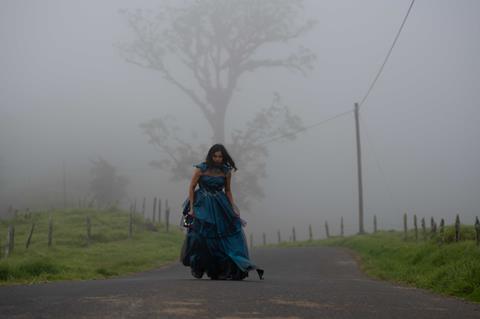 2014 Palme d'Or short film winner Simón Mesa Soto's (Leidi) feature directorial debut and Colombian-Swedish co-production Amparo is understood to be angling for a Critics' Week slot. The Colombian director's latest work came through the Paris Coproduction Village and centres on a single mother who strives to prevent her son from being conscripted in military service in the 1990s. Soto's short Madre played Cinefondation in Cannes in 2016.
Brazilian transgender drama Paloma from Marcelo Gomes could make the cut. Gomes's road movie Cinema, Asprins, And Vultures played in Un Certain Regard 2005 and his new work follows the titular farmworker and transgender woman who ruffles feathers in the community when she fights for a traditional church wedding.
Other Brazilian hopefuls include Anita Rocha da Silveira's second feature Medusa, taking inspiration from the Greek myth to explore oppression of woman in Brazil amid rising conservatism. Her first feature Kill Me Please premiered in Venice's Horizons.
Bolivian drama Utama from Alejandro Loayza Grisi has been getting lots of buzz after winning several awards at the Films In Progress 39 event in Toulouse earlier this year. The Alma Films production took the grand prize among two other awards and centres on an elderly Quechua couple in the Bolivian highlands. The man has been hiding his terminal illness from his wife only for matters to come to a head when their grandson arrives from the city bearing news. Alpha Violet holds worldwide sales rights excluding Bolivia and Uruguay.
Mexican-Salvadorian documentarian Tatiana Huezo's debut fiction film Prayers For The Stolen explores life in a town at war seen through the eyes of three young girls on the path to adolescence. Mexico's Pimienta Films produces the film, which received a grant from the New York-based non-profit Cinereach.
Argentinian filmmaker Santiago Mitre's Paulina won the Cannes Critics' Week grand prize in 2015. He returned to the Croisette two years later with political thriller The Summit starring Argentinian superstar Ricardo Darin, and could be bound for the south of France again with his French-language debut Petite Fleur. The surreal dark comedy follows a young jobless father who kills his neighbour after listening to the jazz standard 'Petite Fleur' during a visit, only to discover the next day that the man is alive. Maneki Films is producing and Playtime handles international sales.
Compatriot filmmaker Agustina San Martín's debut film To Kill The Beast is also in the running. Set against the backdrop of the rainforest on the Argentinian-Brazilian border, it revolves around a 17-year girl who is forced to confront her past as she hunts for a long lost brother. Her short film Monster God was a Palme d'Or contender in 2019.
Venezuelan filmmaker Lorenzo Vigas' second film The Box could be in contention for a Cannes slot, although his last film From Afar won the 2015 Venice Silver Lion at Venice, so his loyalties may lie with the Lido. The drama follows a Mexico City teenager on a mission to collect his father's remains, only to encounter a man who looks a lot like his dad.
Natalia Lopez's untitled drama formerly known as Supernova went through the Venice Production Bridge, Venice Film Festival's gap financing market, last year and centres on Isabel, a woman in the midst of a divorce, who leaves the city and settles with her two children at a country house abandoned by her family. Absorbed by the story of a missing woman, she comes to embody the woman, who lived a violent life. Lobo En Medio De Lobos, Mexico's Cárcava, and Argentina's Rei Cine are production companies, and Fernanda de la Peza and Joaquín del Paso are producing.
Joaquin de Paso's gritty Mexican coming-of-age story The Hole In The Fence centres on a prestigious private boys' school in Mexico where youngsters receive a tough physical, moral and religious training designed to turn them into tomorrow's elite. Production companies are Cárcava (Mexico), Amondo (Mexico, Poland) and Roleplay (Poland), and de Paso producers alongside Fernanda de la Peza.
Mexican director Carlos Armella's comedy-drama Go Youth, revolving around the intertwined personal dramas of three teenagers growing up in Mexico City is also out to the parallel sections, having been held over from last year.
Also vying for a Cannes outing is Costa Rican-Swedish director Natalie Alvarez Mesen's Clara Sola. Costa Rican dancer and actor Wendy Chinchilla Araya stars as a woman in her 40s whose late sexual awakening leads her to break free from social and religious conventions in her small village. Shot entirely in Costa Rica, the film won the top post-production prize at the Les Arcs Works in Progress event earlier this year. It is lead-produced by Nima Yousefi at Stockholm-based Hobab.
UK and Ireland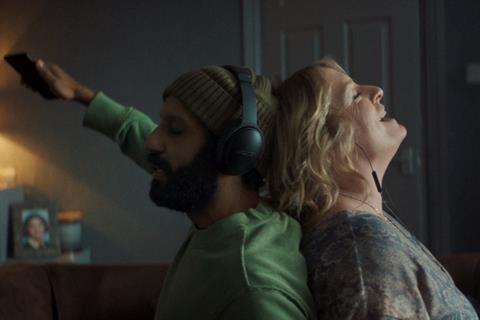 A trio of UK films that potentially could have screened last year could all be heading to the Croisette: Clio Barnard's feelgood love story Ali & Ava, starring Claire Rushbrook and Adeel Akhtar; Joanna Hogg's The Souvenir Part II, with a cast that includes Tilda Swinton and Stranger Things' Charlie Heaton; and Andrea Arnold's intriguing documentary Cow.
Jane Campion's Netflix title The Power Of The Dog cannot be considered for Competition unless the streamer commits to a theatrical release in France (and reverses the unofficial no-festival policy it had last year). The most likely Palme d'Or contender from the UK is probably Graham Swift literary adaptation Mothering Sunday, directed by France's Eva Husson. Produced by Number 9 Films, it features a starry cast in Josh O'Connor, Olivia Colman, Colin Firth and new talent Odessa Young – if it is ready in time. The film finished production last November and a traditional May festival would have been too soon; however, the delayed dates and expedited post-production mean the Croisette is within reach. It would be a second Cannes berth for Husson, whose feature Girls Of The Sun debuted in the 2018 Competition.
Terence Davies' Siegfried Sassoon biopic Benediction, starring Jack Lowden, and Peter Middleton and James Spinney's BFI-backed documentary Chasing Chaplin about the silent movie star, are both understood to be weighing up possible Venice debuts and then runs on the autumn festival circuit but Cannes is not thought to be completely out of the question for either.
And of course, Mark Cousins' documentary about the career of Jeremy Thomas, tentatively called The Storms Of Jeremy Thomas, framed around the producer's annual road trip to the Croisette, is by all accounts a shoo-in for Cannes Classics.
From Ireland, two debut films have been submitted. It Is In Us All is by Northern Ireland-born actor-filmmaker Antonia Campbell-Hughes and shot in rural Ireland last autumn. The film stars Cosmo Jarvis as a Londoner who returns to his ancestral homeland of Donegal in the west of Ireland and is drawn in by a teenage boy who almost kills him in a car crash. It is produced by Conor Barry of Savage Productions and Emma Foley and Tamryn Reinecke of Pale Rebel Productions, both Dublin-based.
You Are Not My Mother is the first feature from award-winning shorts director Kate Dolan, and could also debut on the Croisette. It is about a young woman living on a North Dublin housing estate with her mother and grandmother. One day the mother goes missing without a trace but soon returns. However she begins acting strangely and it becomes clear something malevolent has made itself at home.
One Irish project that won't be at Cannes is Nocebo, the new film from Lorcan Finnegan who opened Critics' Week with Vivarium in 2019, which is not going to be ready. Eva Green stars as a fashion designer struck down by a mysterious illness. Mark Strong plays her husband who turns to a Filipino healer for help.
France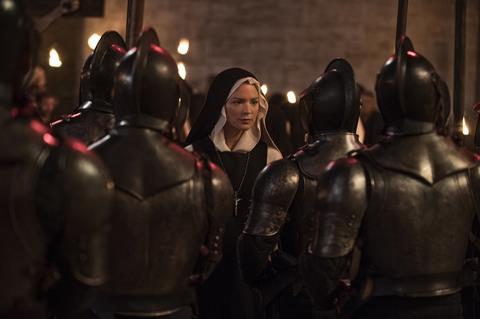 With international travel expected to be limited, Cannes and the parallel selections will likely draw more heavily than ever on French productions this year. Luckily for the selection teams, there is a raft of completed local productions with strong potential vying for their attention.
Alongside the opening film Annette by Leos Carax, Paul Verhoeven's French-language drama Benedetta is as good as confirmed for Official Selection having been first tipped for a Cannes splash in 2019 and then again in 2020. Virginie Efira stars as a controversial lesbian nun challenging the male-dominated Catholic church in early 17th-century Italy.
Other 2020 holdovers expected to be offered a slot include Bruno Dumont's France (previously announced as On A Half Clear Morning), starring Léa Seydoux as a TV personality who falls out of love with fame. Dumont was last in Cannes with Joan Of Arc in Un Certain Regard in 2019.
Further titles first tipped for last year include Emmanuel Carrère's Between Two Worlds, starring Juliette Binoche as a writer who takes a cleaning job to research social precariousness; Mia Hansen-Love's English-language drama Bergman Island, starring Tim Roth and Vicky Krieps as a screenwriting couple who travel to Ingmar Bergman's long-time home of the Swedish island of Faro; and Stephane Brizé's Another World, reuniting him with Vincent Lindon, who won best actor for his performance in the director's 2015 Palme d'Or contender The Measure Of A Man. Here he plays a workaholic executive whose life is stretched to breaking point by the demands of his job,
Cannes habitués with new films include Jacques Audiard who could return for the first time since his 2015 Palme d'Or win for Dheepan with pandemic-shot drama Paris, 13th District about four young adult friends living in the French capital's Les Olympiades neighbourhood. His last film The Sisters Brothers debuted in Venice. Other potential returnees include Emmanuelle Bercot with mother-son terminal illness drama Peaceful, reuniting her with Catherine Deneuve and Benoît Magimel who co-starred in her 2015 Cannes opener Standing Tall.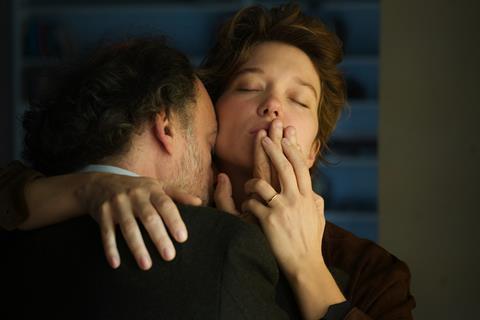 Arnaud Desplechin is eyeing a seventh Official Selection outing with Deception, a French-language adaptation of Philip Roth's 1990 novel starring Denis Podalydès as its protagonist writer opposite Léa Seydoux, Emmanuelle Devos and Anouk Grinberg as the three women in his life.
Alain Guiraudie has also completed his newly-titled Clermont-Ferrand-set sixth feature Nobody's Hero about a younger man who embarks on a relationship with an older prostitute against the backdrop of the aftermath of a terror attack. Guiraudie's last film, Staying Vertical, played in Competition at Cannes, while Stranger By The Lake made waves in Un Certain Regard in 2013.
Robert Guédiguian's Mali Twist could also be ready in time. Shot on location in Senegal last year, it stars French actors Stéphane Bak and Alicia Da Luz Gomes as a young socialist and a spirited young woman who lives cross in febrile times of post-Colonial Mali in the 1960s. The director was last in Cannes in 2011 with The Snows Of Kilimanjaro which debuted in Un Certain Regard while his last two films The House By The Sea and Gloria Mundi premiered in Venice.
Tony Gatlif's semi-autobiographical drama Tom Medina was one of the first films to go back into production when French sets reopened last summer and is now ready. David Murgia stars as a young man sent on probation to the Camargue. Gatlif was last in Competition in 2004 with Exiles for which he won best director but has played in other sections since.
Prolific François Ozon, who took the plunge with the Cannes 2020 label with his coming-of-age tale Summer Of 85 rather than holding back last year, has since completed the new film Everything Went Fine, starring Sophie Marceau as a writer who helps her father end his life after he is incapacitated by a stroke.
It remains to be seen whether Claire Denis will finish post-production on her lockdown-conceived love triangle drama Fire in time for submission. It unites her with three of her favourite collaborators: Vincent Lindon, Juliette Binoche and Grégoire Colin. She was last in Official Selection in 2013 with Bastards and played in Directors' Fortnight with Let The Sunshine In in 2017.
There are also a number of established directors who have never made it into Official Selection before with new completed films. These include Claire Simon's I Want To Talk About Duras, exploring the relationship between French writer Marguerite Duras and younger partner Yann Andréa, and Fabienne Berthaud's upcoming social drama Little Man Tom, starring Nadia Tereszkiewic as a single mother living in a caravan with her son, opposite Sauvage star Félix Maritaud as a disruptive force who enters their lives.
Having triumphed at Venice last year with Mandibles, Quentin Dupieux is already putting the final touches to comedy Incredible But True. It revolves around a couple living in a quiet suburb who discover a mysterious tunnel in their basement and stars French comedy star Alain Chabat alongside Léa Drucker, Benoit Magimel and Anaïs Demoustier. Dupieux played Critics' Week in 2010 with Rubber and opened Directors' Fortnight in 2019 with Deerskin but has never screened in Official Selection.
Lucile Hadzihalilovic is completing post-production on English-language debut Earwig but it is touch and go as to whether she will finish in time for a Cannes debut. Paul Hilton stars as a man employed to care for a mysterious young girl living alone in a large apartment in Belgium. Her last feature Evolution premiered in competition in San Sebastian.
Buzzy second feature hopefuls include Julia Ducournau's serial-killer thriller Titane, her highly-anticipated follow-up to debut feature Raw which took Critics' Week by storm in 2017. Vincent Lindon co-stars opposite rising actress, photographer and fashion designer Agathe Rousselle.
Another Critics' Week discovery, Jean-Christophe Meurisse has also recently completed choral black comedy Blood Oranges, starring Denis Podalydes and Blanche Gardin. His first film Apnée debuted in Critics' Week in 2016
Rachel Lang's drama Our Men, about the lives of French Foreign Legion soldiers and their partners based in Corsica, and Thomas Kruithof's political drama Promises, co-starring Isabelle Huppert as the mayor of a town near Paris facing a career dilemma opposite Reda Kateb as her right-hand man, are also both in the mix.
Hotly tipped first films include Brieux Carnaille's Too Close To The Sun about a young man suffering from a psychiatric disorder trying to establish normalcy in his life after a spell in hospital.
Benelux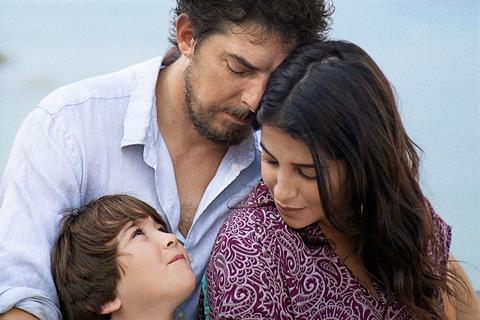 Hot prospects for Belgium include Joachim Lafosse's drama The Restless, starring Leiïa Bekhti and Damien Bonnard as a couple whose life together is impacted by bipolarism. Lafosse was last in Official Selection in 2012 with another family drama Our Children which debuted in Un Certain Regard while After Love played in Directors' Fortnight in 2016.
Shot back in early 2020, Bouli Lanners and Tim Mielants's English-language drama Nobody Has To Know is also believed to be vying for a Cannes debut. Set in the Scottish Western Isles of the Outer Hebrides, Lanners co-stars as a man who has lost his memory opposite Game Of Thrones actress Michelle Fairley as a woman who is a forgotten lover.
Romanian-Belgian filmmaker Teodora Ana Mihai's Mexico set drama La Civil is believed to be vying for an Official Selection slot. Based on a true story, it follows a housewife mother who takes on a ruthless kidnap gang who abducted her daughter. Belgium's Hans Everaert produces under the banner of his Antwerp-based company Menuetto with the support of Palme d'Or winners Jean-Pierre and Luc Dardenne and Cristian Mungiu as well as festival habitué Michel Franco.
There is also buzz around Playground by Laura Wandel, her feature debut after 2014 Palme d'Or short film contender Les Corps Étrangers. The feature revolves around a girl who has just started a new school and is torn between protecting her brother from bullying and gaining acceptance from her peers.
Alongside Verhoeven's Benedetta which is majority French co-production with the Netherlands, other Dutch hopefuls include Alex van Warmerdam's long-awaited No. 10. It revolves around an actor who is forced to investigate his mysterious past after being kicked off a play for having an affair with the director's wife. Van Warmerdam was last in Cannes in 2013 with Palme d'Or contender Borgman.
Urszula Antoniak's relationship drama Splendid Isolation about lovers living together but physically apart on a remote island is also ready. Antoniak has never played in Official Selection but her 2011 drama Code Blue premiered in Directors' Fortnight.
Also eyeing a Croisette launch is Floor van der Meulen's fiction feature debut Pink Moon about a woman who kidnaps her elderly father and takes him to the mountains when he declares he has had enough of life.
Austria and Germany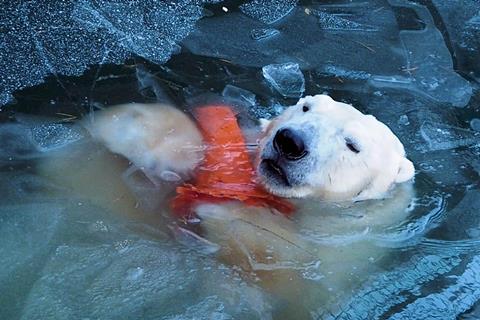 German filmmaker Marten Persiel's environment-themed drama Everything Will Change could make for a timely submission, given the festival's pledge to adopt greener practices this year. It revolves around three teenagers who travel back in time from the dystopian world of 2054 to 2020, the eve of the impending ecological drama. Persiel is best known internationally for 2012 documentary This Ain't California.
Billy Wilder disciple Peter Meister's debut feature The Black Square is vying for a slot in one of the parallel sections. The cruise ship-set, art heist caper stars Sandra Hüller as a former gallery employee in the pay of a Russian oligarch opposite Bernhard Schütz as a master thief.
From Austria, Cannes regular Ulrich Seidl's long-awaited Wicked Games could finally make its festival premiere. Georg Friedrich and Michael Thomas play estranged brothers who briefly reunite at their mother's funeral in Austria and then try to return to their respective lives but they cannot leave their shared past behind.
There is also Moneyboys, the debut feature of Chinese-Austrian director C.B. Yi who studied at the Vienna Academy under the guidance of Michael Haneke. Taiwanese star Kai Ko plays a young Chinese rent boy – or so-called moneyboy - who sells his body to support his family.
Nordic region
Partly shot on the superyacht of the late shipping magnate Aristotle Onassis and Cannes nautical habitué, Swedish director Ruben Östlund's Triangle Of Sadness is crying out for a Cannes debut. The filmmaker is deep in post-production but a decision has yet to be taken on whether the film will be ready in time for submission. It is his first feature since 2017 Palme d'Or winner The Square. The dark comedy, about a group of billionaires who find themselves stranded on a remote island, stars Woody Harrelson, Harris Dickinson and newcomer Charlbi Dean.
Other potential Swedish entries include Lovisa Siren's road movie Sagres about two sisters and a teenage daughter who set off for Sagres in Portugal when their mother who lives there falls ill. It is the debut feature for Sirena after shorts that have played at Locarno and Sundance.
Another hotly-tipped potential returnee is Finnish director Juho Kuosmanen with Compartment No. 6, starring Seidi Haarla and Yuriy Borisov as a young Finnish woman and a misanthropic Russian miner who share a train journey across the Soviet Union in the 1990s. It is his second feature after The Happiest Day In The Life Of Olli Mäki, which won Un Certain Regard in 2016.
Also out of Finland is Hanna Bergholm's debut feature Hatching. The coming-of-age psychological drama body horror revolves around a 12-year-old girl who finds a mysterious egg, which she hides and keeps warm until its terrifying contents hatch out. Autumn festivals have already registered their interest and it remains to be seen if Cannes bites too. Other potential Finnish submissions include Teemu Nikki's A Blind Man Who Did Not Want to See Titanic.
Norwegian hopefuls include Joachim Trier's comedy-drama The Worst Person In The World, exploring the complications of finding love and personal direction in contemporary Oslo. It is the last film in Trier's Oslo trilogy that began with the 2011 Un Certain Regard title Oslo, 31. august. Trier was last in Cannes with Louder Than Bombs which debuted in Competition in 2015.
Trier's long-time collaborator Eskil Vogt, who takes co-writing credits on The Worst Person In The World, could also be in the mix with his supernatural thriller The Innocents about four children whose games take a sinister turn. It is his second feature directorial credit after the 2014 drama Blind.
Compatriot director Bent Hamer's The Middle Man, revolving around a man employed to convey bad news to families living in a depressed village in the US Midwest, is also completed but a scheduled September 2021 release at home suggests the production's ambitions may lie elsewhere. Hamer was last in Cannes with O'Horten which played in Un Certain Regard in 2008.
From Denmark, Bille August's drama The Pact based on Danish poet and writer Thorkild Bjørnvig's memoir about his complex relationship with Out of Africa author Karen Blixen is also completed. The director was last in Cannes with Palme d'Or winner The Best Intentions in 1992. Further potential Danish submissions include Annette K Olesen's Landet, adapted from five character-driven short stories; Tea Lindenburg's debut feature Night Of Dying, an early 1800s-set, coming-of-age tale revolving around a young girl whose mother is going through a difficult labour, and Christian Tafdrup's psychological horror Speak No Evil.
Also out of Denmark, with parallel section potential, is Daniel Dencik's Miss Osaka, starring Victoria Carmen Sonne as a Danish woman who falls under the spell of an enigmatic Japanese woman while on a trip to Norway and decides to retrace her mysterious life back in the Japanese city of Osaka. The cast also features Japan's Nagisa Morimoto and Mirai Moriyama.
Buzzy Icelandic titles include supernatural thriller Lamb, starring Noomi Rapace and Hilmir Snær Guðnason as a farming couple who adopt a mysterious newborn child they find on their land. It is the debut feature of Valdimar Jóhannsson, who co-wrote the script with acclaimed Icelandic author and poet Sjón. Autumn festivals have already registered interest in the film.
Other possible submissions from Iceland include Asa Helga Hjörleifsdottir's Reply To A Letter From Helga if it can be ready in time. The literary adaptation is set in a remote fjord in 1940s Iceland and revolves around a forbidden affair between a young farmer and an aspiring poet. Hjörleifsdottir's first feature The Swan premiered in Toronto's Discovery section in 2017.
There is also a potential Cannes Classics title out of Iceland in Clara Lemaire and Karna Suguròardóttir's documentary My Solveig about the late Icelandic, France-based director who died at the age of 54-years-old in 2015. Her last film The Aquatic Effect, co-directed with Jean-Luc Gaget, played posthumously in Directors' Fortnight in 2016.
Eastern Europe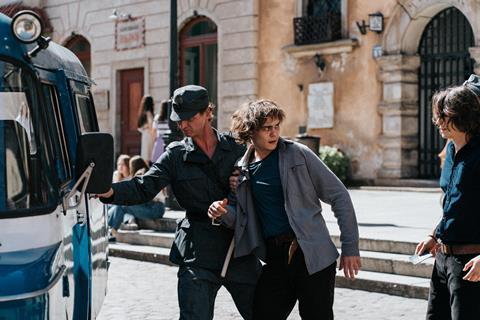 Featuring French stars Léa Seydoux and Louis Garrel opposite Dutch actor Gijs Naber, Hungarian director Ildiko Enyedi's literary adaptation The Story Of My Wife would be a good fit for Cannes. Adapted from late Hungarian poet-novelist Milan Fust's 1942 literary classic of the same name, it revolves around a sea captain who believes his flirtatious wife has cheated on him.
Enyedi got her international break at Cannes in 1989 when she won the Caméra d'Or for her black and white feature My Twentieth Century which premiered in Un Certain Regard but she has not been back since.
Polish hopefuls include Jan P. Matuszyński's second feature Leave No Traces inspired by the true story of a state-level attempt to whitewash the police murder of a high-school student in the 1980s. It is produced by Leszek Bodzak and Aneta Cebula-Hickinbotham, the team behind 2020 Oscar nominee Corpus Christi in co-production with Arte France. Matuszyński's first feature The Last Family debuted in competition at Locarno in 2016.
Further hotly-tipped titles out of Poland include mother and son drama Fool s, the fourth feature of Tomasz Wasilewski, who won the Berlinale's Silver Bear in 2016 for United States Of Love. It is produced by Poland's Ewa Puszczynska (Cold War) and Romania's Ada Solomon, who recently triumphed at the Berlinale with Radu Jude's Golden Bear winner Bad Luck Banging Or Loony Porn.
Solomon's Cannes hopes are also pinned on compatriot Stefan Constantinescu's Man And Dog, about a Romanian man working in Sweden trying to get back home to his wife, he suspects is having an affair, against the backdrop of the pandemic.
Other potential Romanian selections include Radu Muntean's working titled întregalde about a group of humanitarians who head to the titular mountain area to help the local population but do not receive the welcome they expect. His third film Boogie played in Directors' Fortnight in 2008 while more recent films Tuesday, After Christmas and One Floor Below premiered in Un Certain Regard.
Ukrainian director Valentyn Vasyanovych's Reflection could also snag a Cannes spot. The drama about a surgeon who tries to rebuild his relationship with his daughter and ex-wife after the traumatic experience of being held hostage in the conflict zone of Eastern Ukraine is Vasyanovych's fourth feature after Venice Horizons winner Atlantis. The filmmaker who is also a producer and cinematographer previously took director of photography credits on Cannes Critics' Week prize winner The Tribe.
Slovenian Czech Republic-based Olmo Omerzu is a well-known figure on the festival circuit but strangely he has never screened a film in any section in Cannes. This might change with his fourth film Bird Atlas which is ready and submitted. It revolves around the patriarch of a large electronics firm who discovers the company he gave his life to has been embezzled by his long-term accountant with far-reaching consequences.
There is also strong buzz around Bulgarian directorial duo Mina Mileva and Vesela Kazakova's new film Women Do Cry exploring their country's refusal to deal with the issue of gender-based violence. The ensemble cast features Borat 2 co-star Maria Bakalova. It follows their Brexit-era London-set drama Cat In The Wall, which debuted in Locarno in 2019.
Other Bulgarian hopefuls include Dragomir Sholev's drama Fishbone in which the discovery of a bullet-riddled corpse of a dolphin on a beach prompts an unprecedented war involving local inhabitants, the police, environmentalists and holidaymakers staying on a nearby campsite.
First-time features with potential from the region include French-Kosovan director Luàna Bajrami coming-of-age tale The Hill Where Lionesses Roar about three bored teenage girls who turn to robbing local traders as an antidote to boredom. Bajrami, who played the servant girl in Céline Sciamma's Portrait Of A Lady On Fire, also co-stars.
North Macedonian director Dina Duma's working titled first feature Sestra (which translates as sister) has also been submitted. It revolves around two teenage girls whose friendship is put to the test when they are involved in the accidental death of a classmate.
Russia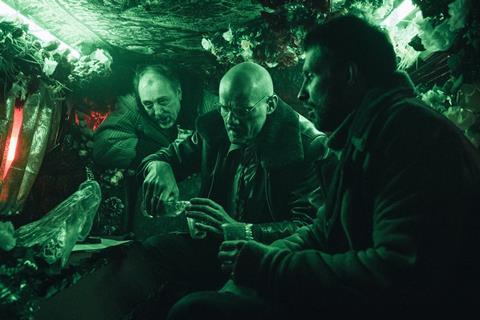 Hopes are high for Russian director Kirill Serebrennikov's eighth feature Petrov's Flu. Written and conceived while the director was under film arrest from spring 2017 to 2019, it is adapted from the prize-winning novel by Alexey Salnikov and revolves around a seemingly ordinary family in post-Soviet Union Russia with extraordinary secrets.
Michael Borodin's first feature Convenience Store, exploring modern-day slavery and inspired by real events, has been submitted. Borodin was in Critics' Week in 2018 with his short film Normal in 2018
Further buzzy Russian submissions include The Dorm, the debut feature of cinematographer Roman Vasyanov, whose director of photography credits include Fury and Suicide Squad. Set in 1984, the dark drama revolves around five students whose friendship is put to the test when another member of their group jumps from the top of their building.
Italy
Italy's Nanni Moretti has just welcomed spectators back to his Nuovo Sacher cinema in Rome and hopes are now high he will be hitting the Croisette for the eighth time in his career with new film Three Floors Up (Tre Piani). Adapted from Israeli writer Adapted Eshkol Nevo's eponymous novel, it revolves around families living on different floors of an apartment building in a well-heeled neighbourhood of Tel Aviv. Moretti won the Palme d'Or for The Son's Room in 2001 and was last in competition with Mia Madre in 2015.
Other potential selections out of Italy include Jonas Carpignano's A Chiara about a 15-year-old girl living in the southern Italian region whose life is upturned when her seemingly loving father abandons the family. Carpignano's debut feature Mediterranea won the Critics' Week Grand Prize and his second feature A Ciambra premiered in Directors' Fortnight in 2017.
There are also hopes Michelangelo Frammartino's long-awaited Il Buco, which translates as The Hole, could turn up in selection after Rai Cinema confirmed in a press conference this week that it is completed. It revolves around the exploits of a group of young speleologists who attempt to "conquer" one of the deepest the Abisso del Bifurto cave in Calabria, one of the deepest caves in the world. Frammartino's fiction feature Le Quattro Volte premiered in Directors' Fortnight, winning the Label Europa Cinema.
Cannes regular is Paolo Sorrentino is believed to be close to completing The Hand Of God, a personal drama set in his home city of Naples. But it is backed by Netflix which likely excludes it from a competition slot.
Mario Martone's Qui Rido Io is completed and could be a candidate but the director has not attended Cannes since the 1990s, premiering most of his recent films in Venice. Starring Toni Servillo as 19th-century Neapolitan actor and playwright Eduardo Scarpetta its subject matter seems more suited to a Lido splash.
Potential Cannes newcomers include Laura Bispuri with Peacock's Paradise, starring iconic French actress Dominique Sanda, who won the Palme d'Or for her performance in The Inheritance in 1976, as a matriarch whose family reunite in her house by the sea to celebrate her birthday. The filmmaker's last film Daughter of Mine premiered in competition in Berlin in 2018.
Emerging Italian talent Laura Samani's could also make a Cannes debut with her first film Small Body, which is completed and has been submitted. Set in Italy in 1901, it stars Celeste Cescutti as a young woman desperate to get her stillborn baby baptised at a time when the Catholic Church ruled out such a course of action.
Spain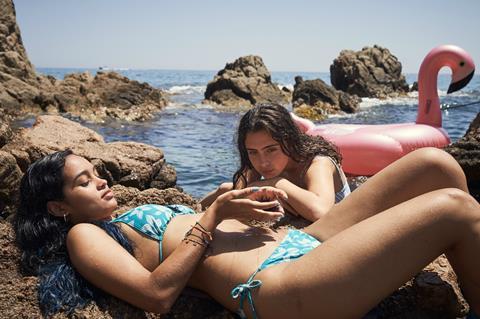 Official Competition is a film about filmmaking and thus a perfect fit for Cannes. Written and directed by Argentinian duo Mariano Cohn and Gastón Duprat, the film brings together Antonio Banderas and Penelope Cruz in a story that sees Cruz play a director attempting to bring the talents of two rival stars to the big screen.
Fernando León de Aranoa's dark comedy The Good Boss, starring Javier Bardem as a boss who goes to ridiculous extremes to win an industry excellence award for his firm, is also being tipped for a slot.
Further potential Spanish films on the Croisette include Claudia Pinto's second feature, The Consequences starring Juana Acosta as a woman attempting to get to the bottom of a dark family secret that impacted her past life during a visit to her childhood home on the Canary Islands.
Originally primed for the 2020 edition, confirmed rising screenwriting talent Clara Roquet (who took co-writing credits on Jaimes Rosales's Petra) is hotly tipped for a Cannes splash with debut feature Libertad, about the friendship between two young girls from different social backgrounds, shot on the Catalonian coastal region of Costa Brava over the summer. Rosales would also be a natural contender with Wild Sunflowers but it only hit the set in mid-February so it would be a tight turnaround.
Turkey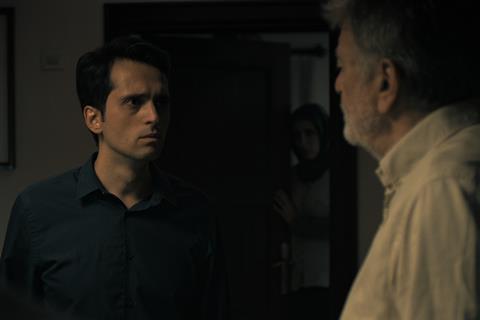 Two first films top Turkey's hopefuls: Selman Nacar's debut feature Between Two Dawns, about a young man facing a moral dilemma after a worker is injured in his family's factory, and Emre Kayis's Anatolian Leopard, starring popular Turkish actor Uğur Polat as a zookeeper who fakes the escape of his zoo's prized Anatolian leopard in a bid to save the institution from privatisation.
Palme d'Or winner Nuri Bilge Ceylan reportedly has its sights set on the 2022 edition for his upcoming On Dry Grass which is now shooting in Anatolia.
Middle East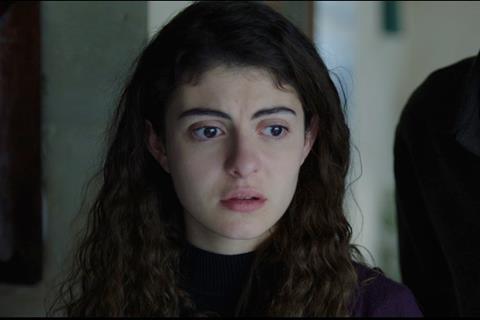 Moroccan-French Cannes regular Nabil Ayouch is hotly tipped to return with Casablanca Beats. Previously known as Positive School, it follows youngsters in the city's Sidi Moumen slum district as they participate in a cultural project encouraging them to express themselves through hip hop and music. Ayouch was previously in Cannes with Horses Of God in Un Certain Regard in 2012, while Much Love screened in Directors' Fortnight in 2015
Egyptian director Mohamed Diab's third feature Amira, inspired by the real-life phenomenon of sperm smuggling by Palestinian prisoners in Israeli prisons, is also drumming up interest from multiple festivals and sections. His second feature Clash opened Cannes Un Certain Regard in 2016.
Tunisian filmmaker Leyla Bouzid's Paris-set love story A Story Of Love And Desire, about a French student of Algerian origin who discovers erotic Arabic literature at the same time as he falls for a lively Tunisian student he meets at university, is also believed to be a strong contender for Official Selection.
Hopes are high Palestinian director Hany Abu-Assad will complete post-production in time on his Bethlehem-set thriller Huda's Salon starring Maisa Abd Elhadi as a woman who gets entangled in an informers network run out of hair salon.
Buzzy first features from the region include Jordanian director Bassel Ghandour's East Amman-set drama The Alleys, about a hustler who gets into trouble when over his love interest; Lebanese filmmaker Mounia Akl's dark comedy Costa Brava Lebanon, starring Nadine Labaki and Palestinian actor Saleh Bakri, and Tunisian director Nada Mezni Hafaiedh's Ambiguity.
Compatriot Ely Dagher, who won the Palme d'Or for this short film Wave '98 in 2015 is also hotly tipped with The Sea Ahead. Lebanese actress Manal Issa, who was seen recently in Berlinale title Memory Box, stars as a young woman trying to reconnect with her life in Beirut after a number of years away.
There is also strong buzz around Syrian filmmaker Diana El Jeiroudi's deeply personal documentary Republic Of Silence. The director charts her personal trajectory from growing up and forging a career as an independent filmmaker and producer under dictatorship in Syria to now living in exile in Berlin.
Iraqi-Kurdish filmmaker Hiner Saleem's Goodnight, Soldier is also ready. It revolves around a young couple whose relationship is challenged when the husband is rendered impotent after being shot at the front. Saleem's drama My Sweet Pepperland premiered in Cannes Un Certain Regard in 2013.
Africa
African hopefuls include Somali-born Finnish director Khadar Ahmed's drama The Gravedigger starring Canadian-Somali model Yasmin Warsame and Finnish-Somali actor Omar Abdi as a devoted couple living in poverty in Djibouti City in the Horn of Africa. Shot entirely in Djibouti City, it produced by Finland's Bufo with France's Pyramide Productions and Germany's Twenty Twenty Vision.
Chadian France-based director Mahamat Saleh Haroun's new film LIngui is also ready. Haroun was last in Cannes with Hissein Habre, A Chadian Tragedy in 2016 and won the jury prize for A Screaming Man in 2010. His new film follows the travails of a 30-year mother whose teenage daughter wants an abortion for an unplanned pregnancy. But abortion is illegal in Chad where it is considered an immoral act.
South Korea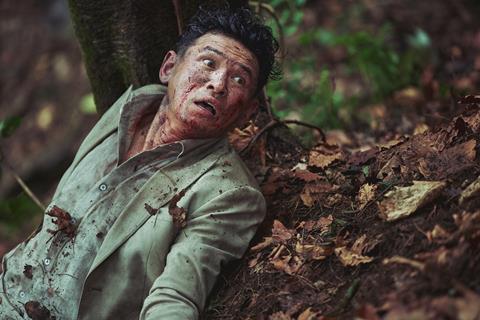 South Korea did not halt production over the last year and a half and a raft of features are coming together in time for a Cannes splash.
Festival regular Park Chan-wook, however, only wrapped murder-mystery drama Decision To Leave in March so it could be a push for the film to be completed in time for Cannes. Park Hae-il stars as a detective whose investigation into a man's murder leads to his mysterious widow, played by Tang Wei. The director was last in Cannes in 2016 with Palme d'Or contender The Handmaiden.
Films that could be completed in time for submission include Han Jae-rim's airplane disaster film Emergency Declaration, featuring Parasite actor Song Kang-ho, Hollywood crossover star Lee Byung-hun (The Good, The Bad, The Weird) and Jeon Do-yeon, who won the Palme d'Or for her performance in Lee Chang-dong's Secret Sunshine in 2014.
There's also buzz around Pil Gam-sung's debut feature Hostage: Missing Celebrity. Hwang Jung-min, who was previously in Cannes in 2018 Midnight Screenings title The Spy Gone North, plays a movie star who thinks he is being pranked when he is abducted but then quickly understands his kidnappers are deadly serious. It is produced by hit-making Filmmaker R&K.
From the same production house, Ryoo Seung-wan's political action drama Escape From Mogadishu is wrapping up post-production and is out to festivals. The director's previous films, while garnering industry acclaim, have often had their local release dates at odds with major festival premiere schedules. This year's pandemic uncertainties might change that situation. Ryoo was previously in Venice official selection with The City Of Violence (2006) and in Cannes Directors' Fortnight with Crying Fist (2005)
Hong Sangsoo is just coming off his Berlinale Silver Bear win for best screenplay with Introduction but there is always the possibility the prolific auteur has another film coming along this year with the usual discretion.
Yim Soon-rye's highly anticipated The Point Men about a real-life hostage crisis in Afghanistan involving South Korean tourists is due out later this year. It also stars Hwang Jung-min, this time as a diplomat dispatched to resolve the stand-off, opposite K-drama A-lister Hyun Bin (Late Autumn).
The Korean remake of Atom Egoyan's Nazi-hunting film of the same title, Remember is also due out later this year. Director Lee Il-hyung's previous credits include box office hit A Violent Prosecutor. Lee Sung-min, who was also in The Spy Gone North, stars as an octogenarian ex-soldier with dementia who sets out to take vengeance on pro-Japanese collaborators. Two-time Cannes director Yoon Jong-bin's production house Moonlight Film (The Spy Gone North) is producing.
Lee Kyu-man's criminal drama The Policeman's Lineage also has two stars that were previously in Cannes - Cho Jin-woong (The Handmaiden) and Choi Woo-shik (Parasite) – and is in post-production.
With some more overlapping talent, Lee Won-tae, whose Gangster, The Cop, The Devil was in 2019 Cannes' Midnight Screenings, has political drama The Devil's Deal starring Cho Jin-woong (The Handmaiden), Lee Sung-min (The Spy Gone North) and Kim Moo-yul (The Gangster, The Cop, The Devil).
Jang Cheol-soo, who premiered Bedevilled in Critics' Week in 2010, has North Korean army soldier melodrama Serve The People in post-production.
Kim Min-soo, whose screenwriting credits include previous Cannes Midnight Screenings title The Merciless, is making a feature directorial debut with crime thriller Dirty Money, starring Jung Woo (Best Friend) and Kim Dae-myung (The Drug King) that could turn up on the Croisette.
Jung Yoon-suk, whose Non-fiction Diary and Bamseom Pirates: Seoul Inferno did the rounds of festivals such as Berlin and Rotterdam, is working on another documentary called Tomorrow, about people who produce, consume, or use surrogate human forms such as sex dolls and AI robots for different reasons.
Japan
Japanese hopefuls include Mamoru Hosoda's animated feature Belle about a retiring high-school student living with her father in a rural village, who takes on the persona of a world-famous singer in a virtual world. Hosoda's last film Mirai world premiered in Directors' Fortnight in 2018 and picked up Oscar and Golden Globe nominations.
Also out of Japan, Cannes regular Takashi Miike's The Great Yokai War — Guardians is scheduled for a summer 2021 release which would fit with a Cannes splash. It is a reboot of his 2005 fantasy action hit The Great Yokai War, which again pits a schoolboy against Japan's ancient creatures, except this time the Yokai goblins are joined by a selection of monsters from around the world. Miike was last in Cannes with First Love which premiered in Directors' Fortnight in 2019.
China
Chinese films do not appear to be targeting Cannes this year but one title that could be in the frame is Shipei Wen's debut feature Are You Lonesome Tonight?, an atmospheric thriller hinging on the mystery surrounding the death of a man who is knocked over in a traffic accident but whose body is then found riddled with bullets. The cast features Taiwanese stars Eddie Peng and Sylvia Chang.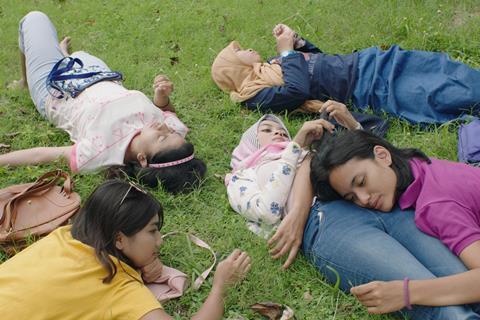 Southeast Asia
Thai Palme d'Or winner Apichatpong Weerasethakul's Colombia-shot Memoria is believed to be close to completion having halted post-production for a time due to the pandemic.
The film reunites him long-time with collaborator Tilda Swinton who plays a woman who travels to Colombia where the unfamiliar sights and sounds send her on an inner journey. Weerasethakul, who won the Palme d'Or for Uncle Boonmee Who Can Recall His Past Lives in 2010 was last at the festival in 2015 with Cemetery Of Splendour which debuted in Un Certain Regard.
Lav Diaz's new social-political drama Servando Magdamag reuniting him with John Lloyd Cruz, star of his Berlinale Silver Bear winner A Lullaby To The Sorrowful Mystery and Venice Golden Lion winner The Woman Who Left, is also believed to be ready. He was last in Cannes with the dystopian drama The Halt which played in Directors' Fortnight and world premiered Norte, The End Of History in Un Certain Regard in 2013.
Potential Southeast Asia newcomers include Cambodian director Kavich Neang with White Building, a drama about a teenager who believes part of his memory will be destroyed when his childhood home is razed to the ground. It is inspired by the 2017 demolition of Phnom Penh's iconic White Building house project where the director grew up. It is lead produced by Davy Chou at Phnom Penh-based Anti-Archive and Marine Arrighi de Casanova at Paris-based Apsara Films with Jia Zhang on board as one of three co-producers.
Out of Indonesia, Kamila Andini fourth feature Yuni, about a teenager whose dreams of attending university come under threat following a marriage proposal, has also been submitted. The filmmaker's debut The Mirror Never Lies travelled to more than 30 festivals, while her second film The Seen And The Unseen won multiple festival awards including the grand prix international jury prize of the Berlinale's Generation Kplus in 2018.
Elisabet Cabeza, Ben Dalton, Geoffrey Macnab, Gabriele Niola and Liz Shackleton contributed to this report.