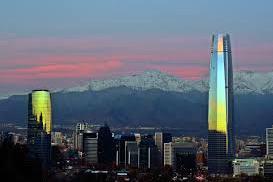 Over the coming week a delegation of Chilean talent will take part in panels, networking events, the Co-Production Market and the TV-focused Series Market under the auspices of Chile's status as this year's Country in Focus at the EFM.
Chile is the first South American country to merit the honour, timely recognition of a vibrant audiovisual industry housed within a country of 18 million people that has spawned a generation of renowned filmmakers like Pablo Larrain, Sebastian Lelio and Andres Wood, and boasts a strong track record at the Berlinale.
The country's filmmakers have earned five Silver Bears – mostly recently for Lelio's screenplay for A Fantastic Woman in 2017 – and five Teddy Awards including A Fantastic Woman, and Joanna Reposi's documentary Lemebel last year.
In the festival's current 70th edition, Chile is represented by Forum opener The Tango Of The Widower And Its Distorting Mirror – Raúl Ruiz's 1967 drama that has been completed by the director's companion Valeria Sarmiento and production company Poetastros – while Dominga Sotomayor takes her place on the inaugural Encounters jury.
The producers who form the delegation backed by government agencies and promotional bodies like Pro Chile and subsidiary brands CinemaChile – which celebrated its 10th anniversary last year – and Chiledoc, will meet international counterparts as they source partners and funding for projects, and look to strengthen bilateral relations with Germany, among others, with whom Chile has a co-production agreement.
The opportunity to forge new alliances comes at a time of great change fuelled by forces internal and external. The rise of streaming platforms has forced industry-wide reappraisal and presents challenges and opportunities, while the right-wing government of billionaire president Sebastian Piñera potentially represents a threat to public arts funding. To add to that, Chile's ongoing socio-political unrest has created a mood of unease and invited introspection.
"The series was impossible to make with only local money"
Yet the artistic community remains lively. Reflecting this, the delegation of Chilean professionals attending the EFM find themselves looking outward to adopt a global-facing strategy that encourages broader storytelling with the support of international partners.
"Funding is never easy in Chile," says Maria Elena Wood of Invercine & Wood, a producer on the TV series Dignity, a Chile-Germany co-production, who takes part in Series Market and will talk on a co-production panel.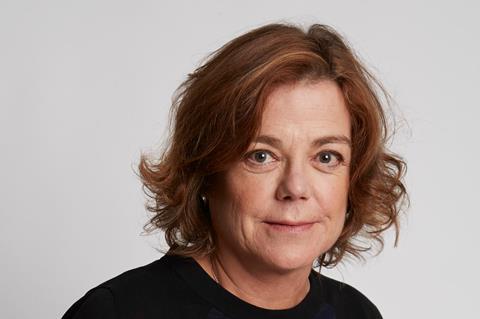 "Now it's more difficult because traditional broadcasters who used to invest in premium TV series no longer do so because they're in a difficult financial situation. This got worse after the October 18 mobilisation [uprising, sparked by a metro ticket price hike last autumn], when they got no advertising at all. Four years ago we saw this coming and knew if we wanted to continue making premium TV we had to go outside and look for funding, which is why we're in co-productions."
Wood's eight-episode show was five years in the making and will debut in Chile on broadcaster Mega later this year. It has already premiered on Joyn, the German SVoD platform launched by ProSieben, while Red Arrow International Studios handles global sales.
Dignity is inspired by the true story of a cult in southern Chile with close ties to the regime of Augusto Pinochet that was accused of enslaving and torturing people. The story centres on a man who escaped the sect as a child and years later searches for his brother, who is presumed dead after he was left behind.
Wood got roughly one-third of the budget through CNTV, a Chilean public fund supporting TV, and partnered with Storyhouse Pictures from Germany as co-producer. Red Arrow Studios acquired German-speaking streaming rights to the show, which is in Spanish and German and features Chilean and German writers, producers and cast.
"The series we wanted to produce was impossible to make with only local money," says Wood. "Searching for an international co-production was the only way."
"As budgets get cut, co-production partnerships become very important"
2019 documentary Teddy Award winner Joanna Reposi returns to the scene of her triumph as a member of the documentary delegation. She will take part in Doc Salon to source partners and more funding for a new project, and will talk on the panel 'Collaboration Versus Competition'.
Reposi says the documentary community in Chile is collegial and she hopes to benefit from an international spirit of collaboration as she seeks co-production partners and funds for her latest work. A deeply personal venture, the film explores themes of family, immigration and xenophobia and recounts the tale of her great-grandfather Marco, a Swiss emigré who arrived in Chile and whose letters home to his brother were destroyed by his niece, who feared her father might also leave for South America.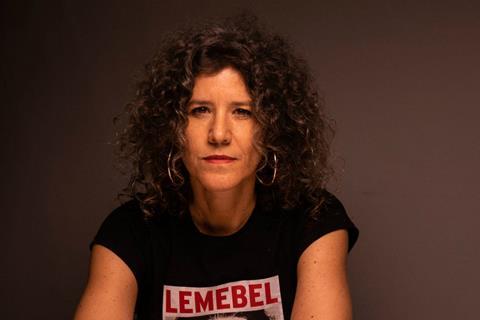 The filmmaker lavishes praise on support bodies like Chile Doc, set up in 2010 to promote Chilean documentaries abroad, and ADOC (Documentary Association of Chile), which was established around 1999/2000 and has been a dogged advocate of robust film laws in Chile.
"We have good funds that cover development, production and distribution," says Reposi. "This is how more films from Chile are getting seen abroad. We have a very strong presence, and CinemaChile has been very important in raising the profile of Chilean content creators."
However the fear is that the government could reduce funding, especially after BancoEstado ended its $400,000 (Ps. 300m) distribution fund for completed films last year, in response to the government's austerity measures. "We have a right-wing government that wants to cut our cultural budget… we're always fighting and trying to stop them from doing that," says Reposi.
"As budgets get cut, co-production partnerships become very important for the industry," says the filmmaker, who is planning another documentary that charts the impact of Chile's social unrest from the perspective of women.
First private investment fund launching in March
Producer Macarena Lopez of Manufactura de Películas and director Pepa San Martín are in the Co-Production market with their film Happiness and the goal is simple. "We are looking for another co-producer partner for the film," says Lopez, who attended the market in 2018 with Sergio Castro's An Empty Goal and says, "It was very useful to find the French and Germans partners for that project. It was an amazing experience."
Happiness was developed with the support of Chilean production and development agency CORFO, and received production funding from the ministry of culture's Audiovisual Development Fund (FFA). She says Chile's public support system is "very well designed" to cover funding of every stage – development, production, and local and international distribution – and remarks that overall it has not been disrupted by the current government.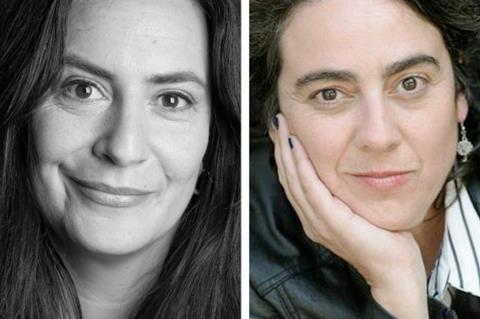 "That's the good news. The bad news," adds Lopez, "is that is so very competitive that only a tiny fraction of fantastic projects get funded every year, and only once a year."
One might think the answer lies in private money, although Lopez calls non-public support "a kind of unicorn in Chile." She adds that Screen Capital, the country's first private investment fund that launches in March with a focus on the audiovisual sector and an initial $20m to deploy, "sounds very promising."
The social unrest, Lopez notes, has kept people coming to the cinemas to watch Chilean films as a way of connecting with local stories and finding out more about what is going on. "For example there is a film on Chilean cinemas right now; Pacto de Fuga [Jailbreak Pact], based on actual political events in Chile, that is performing extremely well at the box office." Buenos Aires-based Meikincine is at the EFM handling sales on the film, a big hit in Chile where it has sold more than 150,000 theatre tickets in less than a month through Fox.
Fabula, founded by Pablo Larraín (pictured below at left) and his brother Juan de Dios Larraín (pictured below at right), has been working with international partners and has expanded beyond film into episodic content. It has struck a production-sales partnership with London-based Fremantle and the first series to come out of that, The Pack (La Jauria) is in a Chilean TV showcase in the EFM and has just been invited to Series Mania in Lille, France, in March.
Lucía Puenzo (XXY) is showrunner on the crime series starring Daniela Vega, Oscar-nominated two years ago for A Fantastic Woman. Vega plays a detective in an all-female unit that goes after a male gang targeting women. Fabula, Fremantle, Chilean broadcaster TVN and Argentina's Kapow produced the series, and a second season has been ordered. Amazon Prime has Latin American rights, Fremantle handles global sales, and a US deal is understood to be in the works.
"Are we as a market able to produce content for a global audience?"
The theme of female empowerment runs deep in the Fabula-Fremantle alliance. Fremantle executive vice-president/ creative director of global drama Christian Vesper praises Fabula for their taste and ability and says he is impressed by the talent pool in Chile. The partners are preparing a production start later this year on Talitha Kum, a Mexican show about kick-ass ninja nuns.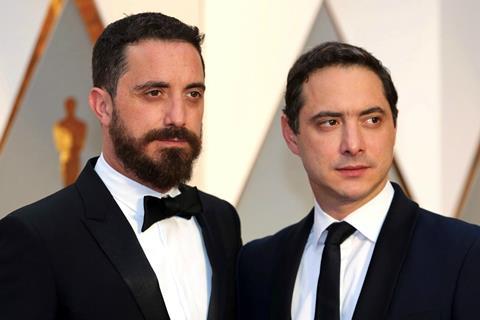 "The TV market has been growing drastically in the last couple of years," says Juan de dios Larraín. "Since we are a small market with a population of 18 million there's a ceiling. The question is, are we able as a market to produce content for a global audience and a Latin American audience? If so, there is a lot of room for growth. If it's just for a local market, we're about to hit the ceiling."
Fabula has a busy slate as it continues to build. Its next feature, Nadie Sabe Que Astoy Aqui, on which the Larraíns both served as producers and is directed by Gaspar Antillo, is with Netflix and expected to premiere at a festival soon. Pablo Larraín is directing the Stephen King adaptation Lisey's Game starring Julianne Moore and Clive Owen for Apple and Warner Bros.
While Fabula has always approached financing on a case-by-case basis, Juan de dios Larraín values public funding, particularly for a largely unknown, emerging generation, and hopes Chile's national support does not go away. "I'm not afraid," he says, "but we know that if things get worse and the government needs to make cuts, culture will be the first casualty."