Driven by players such as Fox Networks Group, HBO, Amazon and Netflix, the ambitions for premium drama series in Asia are starting to match other parts of the world.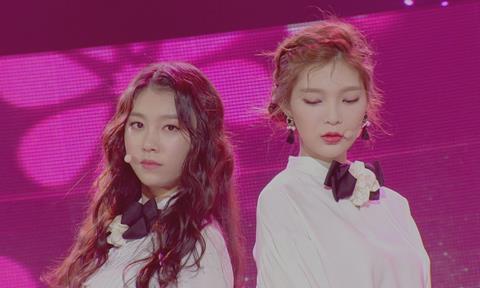 Over the past few months, it's become increasingly clear the 'Golden Age of Television', and the slow drift of film talents into the world of episodic drama, has also arrived in Asia.
In March, Fox Networks Group Asia (FNGA) announced it is producing two high-end, Chinese-language miniseries, joining HBO Asia, which has already rolled out several premium shows in English and Asian languages. Global streamers Amazon Prime Video and Netflix are pouring investment into drama series across Asia, as they are in other parts of the world, and regional online platforms have joined the fray with a slew of originals announced over the past few weeks.
FNGA's miniseries include financial thriller Trading Floor, co-produced with Andy Lau's Focus Television and China's Tencent, which is currently in production, and crime thriller Stained, directed by established filmmaker and scriptwriter Patrick Kong. Fox's Asian networks group first dipped a toe into local-language production in 2012 with the 'Go Local' film production initiative, but discovered that smaller-budget Hong Kong and Taiwanese movies struggle to travel.
"At one point we realised the scale of local movies is quite limited, so we looked for something more international and started developing these edgy, high-concept premium shows," says Cora Yim, FNGA's senior vice president and head of Chinese Entertainment. "We've started from Hong Kong because we believe it's a new opportunity for local filmmakers to combine their filmmaking skills with a different kind of storytelling. Also Hong Kong directors are very reliable, so you know what you're going to get."
Read: China Focus: box office - the quotas question
Yim says FNGA's strategy is to focus on real-life stories and characters, at least with the first few series — all the plotlines in Stained are inspired by real events in Hong Kong. "The big difference with the usual TV and film-making process [in the region] is that our writers can spend a long time in research," Yim explains. "We didn't push them to come up with the story until they felt they'd done enough research, whereas schedules are usually very rushed."
Taking a cue from its phenomenally successful US parent, HBO Asia began producing premium series in Asia back in 2012, starting with two English-language shows: detective drama Serangoon Road, co-produced with Australia's ABC and supported by Singapore's Media Development Authority (MDA), and four-part horror mini­series Grace. The Singapore-based network has also produced two mixed-language seasons of fantasy series Halfworlds, one directed by Joko Anwar in Jakarta and the other by Ekachai Uekrongtham in Bangkok.
More recently, HBO Asia has stepped into Chinese-language production with two kung-fu movies co-produced with China Movie Channel and six-part Taiwanese series The Teenage Psychic, about a young girl juggling high-school pressures with her ability to see spirits. In addition, the network's first original Asian comedy drama, Sent, directed in Singapore by local actor and filmmaker Alaric Tay, will air later this year.
"We've probably had a bit of an epiphany since we started when we realised that language is not such an issue," says HBO Asia CEO Jonathan Spink. "We were always nervous about moving away from English, but took that decision with the two Chinese films, which we considered dubbing but finally just ran in Mandarin, and they performed incredibly well. The Teenage Psychic also performed well throughout the region, including the Philippines."
HBO Asia is eyeing production in other languages and genres across the region and recently brought on board experienced film and TV producer Jessica Kam as senior vice president, HBO Asia Original Production, to spearhead that drive.
Streaming giants
So far, unsurprisingly, Amazon Prime Video and Netflix have focused on production in territories with big audiences and established content industries that skew heavily towards local-language content — in particular India, South Korea and Japan. Amazon is producing a slew of shows across different genres and formats in India and Japan, with drama offerings including Bollywood director Kabir Khan's The Forgotten Army (working title), about the army that fought for India's independence from the British, and maverick Japanese director Sion Sono's Tokyo Vampire Hotel. In Korea, the SVoD giant is producing live-action drama The Idolmaster, based on a popular Japanese property.
"We're looking for stories that are specific — and offer something unique and different that will appeal to local regions — and we're listening to customer feedback to ensure we're providing an exceptional customer experience," says James Farrell, Amazon Prime Video head of Asia Pacific Content. "However, not every country is the same and some territories care more about a localised service or local content than others. Our approach will vary."
Netflix has so far been less aggressive in Asian production but has unveiled two Korean series — Love Alarm and Kingdom — and an adaptation of Vikram Chandra's novel Sacred Games with India's Phantom Films. In Japan, where Netflix first made landfall in Asia, it has already streamed popular scripted series such as Hibana: Spark and Midnight Diner: Tokyo Stories, along with anime series including Ajin: Demi-Human.
Neither company has so far done much with Chinese-language content — presumably because they're not allowed to launch operations in mainland China. However, Netflix recently signed a small licensing deal with Chinese online platform iQiyi, which hinted the two companies might work together on original shows. Netflix executives were also recently in China talking to filmmakers, and, while it isn't giving anything away, Amazon surely won't be far behind.
One immediate impact of the shift towards premium drama and the accompanying budget increases is that Asian series are starting to travel around the region. Korean drama, with its competitive production budgets, relatively short seasons and marketable stars, has long drawn enthusiastic audiences throughout Asia and further afield — but series from other territories have historically found it more difficult to break out.
Netflix and Amazon are both streaming their Asian shows in as many territories as possible. "Content availability varies by country, but our goal is to make our locally made original series available to our worldwide customer base," says Farrell. "Our kids anime series Crayon Shin-chan Gaiden has done really well in India. Certainly, as some of our big Indian originals start premiering, we expect the global audience for content from that part of the world to expand dramatically."
In addition to playing across the HBO network in Asia, HBO Asia's shows are also being distributed outside the region — Serangoon Road was picked up by HBO Latin America and sold to Sony TV in the UK, while the second season of Halfworlds played on SBS in Australia, Shudder in the UK, Ireland and Canada, and HBO in parts of Europe. "We've also been talking about shows from all the international networks turning up on HBO in the US," says Spink. "There's recognition that, not only us, but other colleagues around the world are producing good shows and there is an outlet — if not on the main HBO channels, then on HBO Now."
Looking outward
Meanwhile, Yim anticipates that FNGA's first two miniseries, which will play on its SCM channel across Asia and the US, will also be sold to other broadcasters and streaming services in territories outside the SCM footprint. HBO Asia and FNGA's premium shows are also being carried by the broadcasters' respective streaming services: HBO Go, which is currently available in Hong Kong and the Philippines, and Fox+, which launched in the Philippines in March and is next heading to Singapore.
In this highly fragmented, multi-platform world, it has become more important than ever for broadcasters to ramp up original production in order to control rights across more windows. That's in addition to the growing need to win subscribers, differentiate services and offset the high cost of acquiring content in an increasingly competitive environment.
Then of course there are the local broadcasters, streaming services and producers across Asia, which are also upping the ante in drama production. China should be an interesting territory to watch as budgets and ambitions are already increasing. The country is currently in thrall to $17m anti-corruption police procedural In The Name Of The People. Meanwhile, Beijing-based production company Combo Drive Pictures has hired UK writers Jim Keeble and Dudi Appleton (Silent Witness) to showrun a big-budget series based on Robert van Gulik's Judge Dee historical mystery novels, expected to start production at the end of the year.
"Without a doubt, the quality of Asian production is getting better and better," says Spink. "And the rise of Korean drama has proved that audiences are prepared to watch subtitles. You might think there are no real similarities between countries in Asia, but in reality there does seem to be interest across the region in shared stories and even non-shared stories. It's got a long way to run."
Local platforms
While global streamers Amazon and Netflix are both investing heavily in drama series across Asia, regional SVoD platforms including iflix, HOOQ and Viu have also woken up to the advantages of producing original shows. At the recent Asia Pacific Video Operators Summit (APOS) in Bali, Kuala Lumpur-based iflix, which has backing from Sky and Liberty Global, announced a slate of originals including eight-part Indonesian drama Magic Hour.
Singapore-based HOOQ, which is backed by Sony and Warner Bros, is producing six-part series On The Job, directed by the Philippines' Erik Matti, and eight-part romcom The T Party, about a dating app. The pilot episode of On The Job will be released as a feature film in August. Viu, a mobile-based VoD platform owned by Hong Kong's PCCW, is producing Hindi-language thriller Gehraiyaan and drama Spotlight with Bollywood filmmaker Vikram Bhatt, while its originals outside of India focus on celebrity content and lifestyle shows.
China's streaming platforms such as iQiyi, Youku and LeTV have already been producing originals including drama series for the past three to four years. iQiyi is co-producing a Chinese version of US drama Chosen with Sony Pictures Television, which is currently shooting in Australia.