Content Media Corporation's John Schmidt and Jamie Carmichael talk to Jeremy Kay about their multi-platform strategies, the importance of sequels and building lasting relationships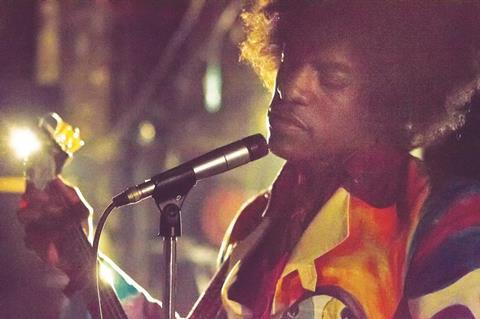 At a time when more sales companies are getting into TV and testing the waters in the digital arena, Content Media Corporation Ltd's early expansion into these areas over the last decade appears prescient.
"The convergence of the industry in film, TV and digital has happened very quickly and many clients are keen to work with us on projects that cross over between the areas," says co-founder John Schmidt. "Jamie [Carmichael, president of the film division] will often have a film premiering at a festival or market and at the same time it's premiering in a territory on TV."
Schmidt and Ed Pressman launched Content back in 2001 and since then the company has expanded its corporate reach to build a dynamic platform with a minimum of fuss.
"We were building the company at the time that money for new media strategies and films online was available," says New York-based CEO Schmidt over the phone from Cannes, where the October Films co-founder and former Miramax executive vice-president and CFO was attending MIPCOM in the run-up to AFM.
"October Films had led the way and pioneered digital production with films like Festen, and Ed and I produced about 12 films in the first three years. Some were classic digital productions, but we adapted our approach to the demands of our films, so the pure digital philosophy gave way to what was best for the film."
In 2002, Carmichael, who had worked at Icon Entertainment International for seven years, joined Content to launch the international sales unit, which he operated from his offices in Soho. Head of international marketing Judith Baugin and head of sales Harry White were Carmichael's first hires and worked out of his back bedroom in Battersea for four months before moving to offices in Soho.
The sales operation licensed early titles such as The Cooler and it has grown to accommodate a varied slate that includes Thank You For Smoking, Black Book, foreign-language Oscar winner Departures, The Doors documentary When You're Strange, Jimi: All Is By My Side and recent Raindance winner The Machine.
Carmichael moved his family over to Santa Monica in 2008 and forms a key element of what Schmidt calls "the engine" of the company alongside TV sales run by Greg Phillips and the digital unit under the purview of former Sony executive Jonathan Ford.
Building brands
"One of the things that's emerged in the last year or so is our partners are really excited about sequels," says Carmichael. "We just finished shooting Ironclad 2 and The Pact 2 [which IFC Midnight picked up for the US] and we're about to release Outpost 3 in the US.
"[Family title] Pudsey: The Movie is clearly designed for sequels, too. This all has to do with everyone's interest in brand entertainment. We're already discussing Ironclad 3. We want to be in the elevated titles business. Although we're in the US, we're very conscious of doing British films as well."
When Pressman left Content in 2005 in an amicable split, it was to focus more on production. At the time Schmidt was pursuing acquisitions yet it would not be long before production would return to the spotlight.
"We kept our eye out for library product," says Schmidt, "and [in 2004] we took over a company in London called Winchester, which was going out of business and had a library of around 65 films and some TV titles.
"About a year after that we paid about $25m [funded by a UK listing and Content's backers at JP Morgan] to acquire the Fireworks library from CanWest Global, which was a big TV library with a world-class sales operation. When we did that we also got this TV business and the beginnings of Content Television."
At time of writing, Content's library contained about 255 features, 4,000 hours of programming and hundreds of hours of digital programming from Content Digital, which launched in around 2006.
"Going back to around 2009 we started to take strategic stakes [generally 50% investments] in production companies both in the TV and film sectors," says Schmidt.
The targets were Los Angeles-based reality TV producer Collins Avenue, Alex Gibney's New York production company Jigsaw Productions and the 2012 joint venture Preferred Film & TV.
This last entity resulted from a deal with Ross Dinerstein and Kevin Iwashina, who Schmidt describes as "brilliant producers and entrepreneurs", and has led to films such as The Pact, The Pact 2, Mr Jones and Dark Summer.
The first-look arrangement formalises a relationship that has seen Dinerstein work with Content on seven films in the past five years. Now he can develop material and take it to Content for possible financing.
"They let me do my thing and if I need them, they're there," says Dinerstein. "They give me creative freedom you don't normally get from a sales agent. John Schmidt has been around movie production his whole career and understands what's needed."
Content handled international sales on Gibney's Mea Maxima Culpa: Silence In The House Of God, and the Oscar-winning documentarian is similarly impressed with the long rein.
"They're great because they give me creative freedom, access to capital and distribution outlets I would not otherwise have, but don't restrict me when it comes to making deals with someone else," Gibney says.
"After 11 years we have a lot of really good relationships with people in our world," says Carmichael. "We have a very established network of people we work with and because of that longevity we're able to plug people directly into our business."
That can be across multiple platforms. "With properties like Street Fighter and Halo, different divisions will go at them at the same time," says Carmichael. "Street Fighter is being sold to TV buyers at MIPCOM and we're going to launch it at AFM and will also license it as a digital product."
The future, Schmidt says, is about developing the relationships, building core programming and keeping an eye out for acquisitions.
Several weeks ago, Content, which is backed by principal banker JP Morgan and whose shareholders include Hemisphere Film Capital chairman Jeff Sagansky and Austrian media mogul Franz von Auersperg, acquired a 50% stake in Finnish TV production company Aito Media in a sign of things to come.
"We have ambitions to continue geographical expansion and grow our diversity," says Schmidt. "The general region of Asia and the opportunities to penetrate markets like China and Korea and have a strategy that combines with our business of owning and managing rights and building an IP catalogue is very exciting."