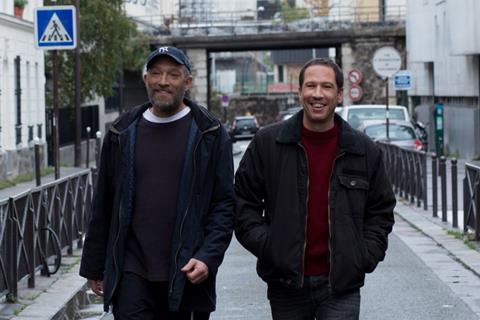 The box office in France looks set to bounce back in 2019 after admissions came under pressure in 2018 due to a combination of France's FIFA World Cup victory, hot weather and social unrest.
Figures released by the National Centre for Cinema and the Moving Image (CNC) on December 6 showed a 5.8% rise in cinema attendance for the first 11 months of 2019. There were an estimated 190.5 million spectators for a box-office gross of roughly $1.4bn (where the price per admission in France is $7.40), against 180 million spectators for the period in 2018 and 186 million in 2017.
On a 12-month rolling basis from December 1, 2018 to November 30, 2019, spectator numbers were up an estimated 3.8% to 211.6 million ($1.6bn), from 203.9 million ($1.49bn) in 2018 and 210 million ($1.54bn) in 2017.
The 11-month figures have been boosted by a bumper November, during which 20 million spectators went to the cinema, making it the best performance for the month since 2012. Titles drawing audiences included US films Frozen II, Joker, Maleficent: Mistress Of Evil and Abominable, along with local fare The Specials (Hors Normes) — which was this year's popular closing night film at Cannes Film Festival — and La Belle Epoque.
However, this trend could slow into December following a series of paralysing transport strikes and demonstrations called by French unions amid anger over the government's plans for pension reforms. This industrial action has also given fresh impetus to the now year-old yellow-vest movement — the protests of which have previously forced cinemas to close in some big cities.
Interestingly, there were reports of an uptick in the box office on December 5, when a general strike shut down more than half the schools across the country, and parents took their children to the cinema instead.
Against this changing backdrop, another 60 films are being released in December including Star Wars: The Rise Of Skywalker, The Addams Family, A Hidden Life and The Lighthouse, and French films Spellbound (Les Envoutés) and Notre Dame.
Like all territories across Europe, the upper reaches of the box office chart were dominated by Disney, with its films taking nine of the top 20 slots led by The Lion King, Avengers: Endgame, Toy Story 4 and Frozen II.
The might of Disney helped to propel the US share of the French box office to 54% for the first 11 months of the year, against 45.3% in 2018.
France has distinguished itself, however, as one of the only territories in Europe in which a local film made it into the top five thanks to UGC's cross-cultural comedy Serial Bad Weddings 2.
As of December 1, the film was in third place on the 2019 chart having attracted 6.7 million admissions, for a box office of $47.7m. In spite of this stellar performance, the box office was 45% lower than for the original 2014 Serial Bad Weddings, which drew a mighty 12.4 million spectators ($91m).
It was a trend echoed by further top-performing French films from directors with historically strong box office track records. Guillaume Canet's Little White Lies 2 (Nous Finirons Ensemble) drew an impressive 2.8 million spectators for a box office of $19.7m. But this was half of the original Little White Lies, which garnered 5.4 million spectators for a $40m gross in 2010.
Likewise, Eric Toledano and Olivier Nakache's well-reviewed The Specials drew 2 million spectators, for a gross of $14.2m. It was the directing duo's least successful film since they became known internationally with 2011 comedy drama Intouchables, which remains the third highest-attended film in France to date after Welcome To The Sticks and Titanic, with some 19.4 million spectators.
Toledano and Nakache's subsequent two films Samba and C'est La Vie generated 3.1 million and 3 million admissions respectively.
Local cinema diversifies
The preliminary CNC figures released on December 6, meanwhile, showed the French share of the market fell in the first 11 months of 2019, to 35% from 39% in 2018. However, the performance of local cinema is still impressive with a diverse collection of films commanding more than 1 million spectators each.
These included rural drama In The Name Of The Land (1.9 million spectators), school-set comedy drama School Life (1.8 million), submarine thriller The Wolf's Call (1.5 million) and social drama Invisibles (1.3 million). As of early December, France's Oscar submission Les Misérables was also en route to the 1 million mark.
It has been a complex year for non-US, international cinema in France, traditionally one of the biggest markets for arthouse titles. On the one hand, Korean director Bong Joon Ho's Cannes Palme d'Or winner Parasite scored one of its highest international box offices in France, drawing 1.7 million spectators for a gross of roughly $12.5m. This is double the gross of Bong's previous best-performer Snowpiercer, from 2013, which generated 678,000 admissions.
On the other hand, the overall market share for non-Holly­wood international cinema looks set to fall in 2019. The preliminary CNC figures show this fell to 10.2% in the first 11 months of the year against 15.7% in the same period in the previous year.
International indie films making it into the top 100 included Pedro Almodovar's Pain & Glory, which drew some 830,000 spectators — the highest attendance in France for one of his films for a decade.
UK-produced films performed reasonably well thanks to the animated A Shaun The Sheep Movie: Farmageddon, which attracted some 700,000 admissions, and Yesterday, which drew 678,000 spectators.
Ken Loach's Sorry We Missed You sold 450,000 tickets for a gross of $3.3m. This was under half the French box office of Loach's I, Daniel Blake but still higher than the $1.6m UK gross as of early December.
The share for international films could receive a boost over the final month of 2019 due to the release of strongly reviewed titles including The Farewell, It Could Be Heaven and Invisible Life.